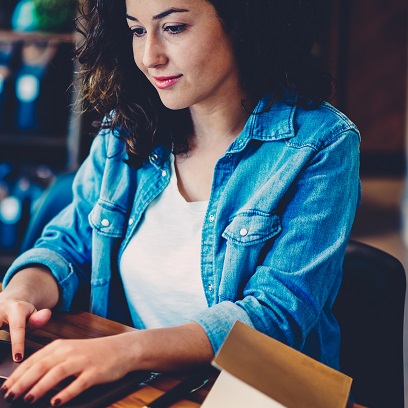 As this incredibly trying year comes to an end, the Michael Management team has been reflecting on our last 12 months. Around this time last year, we published an article highlighting our most popular SAP blogs, but in the unprecedented nature of 2020, we decided it's important to look at not just blogs, but ALL of our most popular content this year.
In 2019 we started to publish a lot more blogs – we wanted to help our students as much as possible by publishing articles about SAP jobs, how to learn SAP, and tips for a fruitful and productive professional life. 2020 is no different, in fact, we have so many blogs planned that we are already scheduled out until the Summer of 2021. As you can tell, we love SAP and blogs.
However, in addition to publishing more blogs, we spent 2020 focusing on producing helpful and accessible SAP resources. This year we introduced our SAP learning paths to help guide students of all levels, we amped up our FAQs, we added a new S/4HANA 2020 system, and we produced a heck of a lot of SAP courses (some months we published up to 18 courses a month).
We kept busy in 2020, and we are excited about all of the resources available to our students. We've rounded up the most popular content of the year below.
Blogs
1. Download all SAP Transaction Codes
3. Use SAP transaction SE16H for SAP tables instead of SE16, SE16N or SQVI
Downloads
Learning Paths
3. SAP Materials Management Consultant
Courses - Most Viewed
1. SAP S/4HANA Basic Navigation
2. SAP MRP
Courses - Most Enrolled
1. SAP S/4HANA Basic Navigation
2. SAP S/4HANA Basic Reporting Skills
3. SAP S/4HANA Intermediate Skills
SAP Access
Good Riddance to 2020
For 2021, we hope above all else for a safe and healthy year for all. In regards to what we have planned for SAP learning, we are going to focus even more so on free resources for new students - SAP Access Walkthroughs, SAP Instructor Q&As, blogs, and downloads.
We will continue adding new topics to our database of courses - courses in Time Management, Emotional Intelligence, Artificial Intelligence, Cloud-Based Technologies, and Python. We are looking to expand our Spanish, French and German courses, and as always, we will continue working hard to produce new quality SAP courses every single month.
Have a safe, healthy, and happy new year!