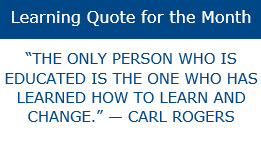 We are ending this year of learning new things with many new ways for you to build your skills. We have launched several new S/4HANA courses along with great business skills that everyone can use.
Our Instructor-led courses are video-based learning brought to you by expert SAP instructors, and other professionals each working in their specialty areas and sharing their years of experience with you one on one. We have also added Q&A webinars with our instructors where you can ask questions about their expert topic LIVE!
Topics in SAP and S/4HANA
SAP S/4HANA Finance - Accounts Receivables in Fiori & GUI
This course covers Accounts Receivable (AR) transactions using both, SAP S/4HANA GUI and Fiori applications. Learn how to create the Master Data for a Business Partner with a Customer Role and learn the processes in AR for creating Invoices, Posting Incoming Payments, and running reports. Learn how to open the Fiori library and access application-specific roles to add them to your Fiori homepage.
New Asset Accounting in S/4HANA – Configuration
Learn how to configure and gain a good understanding of SAP Asset topics from the top - in Company Code through to Screen Layout, Legacy Data Migration, and down the structure to Depreciating Assets. Additionally, you will learn to resolve multiple types of errors in Asset Accounting and understand integration with Vendor Acquisitions
Six Quick SAP IDoc Questions Answered
Spend an hour learning 6 quick tips that could make a huge jump in your IDoc experience.
System Monitoring and Setup for Operations
System Monitoring (SYSMon) is part of Application Operations in SAP Solution Manager 7.2. This course discusses the steps that are required to enable SYSMON functionality in Solution Manager and view how the steps are performed by Guided Procedures. You will learn how you plan, design, and operate System Monitoring at your own company determines the scope and the functionality of which components are enabled.
Topics in Other Programming
Introduction to Google Apps Script
Google Apps Script is a rapid application development platform that makes it fast and easy to create business applications that integrate with G Suite. Apply JavaScript methods within Apps Script, add content to a document, get an active user email address Using Mail Service to send emails via script DocumentApp, and accessing updating existing docs by id.
Introduction to Bootstrap 4 Components
Bootstrap is a powerful library that can help you design websites faster and easier. It includes HTML and CSS-based design templates for typography, forms, buttons, tables, navigation, modals, image carousels, and a whole lot more. Its enjoyed by web developers of all levels, as it allows the easy build of attractive website designs in minutes.
Got DAX? Complete this course, and you will have a solid grasp on how to use the amazingly simple in appearance, yet exceedingly powerful function.
Learn how to add JavaScript to your HTML page, run the code in your browser Variables, and assign Functions and running blocks of code.
CSS Quick Start Course for Beginning Web Design
In this course, you will apply what you learned in the lessons, and put your skills to the test by designing and updating CSS to an HTML webpage
Explore how you can use JSON data within your front-end applications, webpages, and JavaScript.
Topics in Business Skills
Learn how to be more productive with your time by understanding your Gmail settings and implementing easy tasks to help you streamline your emails.
Building Interpersonal Skills with Emotional Intelligence
The course covers the awareness and action part of how you interact with others in the outer world. We explore how to build relationships using empathy, how you develop trust, manage conflict, and work within ethical boundaries.
Managing Conflict with Emotional Intelligence
This course is about proactively working together with others in ways that will help you to communicate more efficiently as you work with them to understand and work with differences that lead to conflict.
Organization for a Successful Life
This course will help you remove clutter, get organized, and take control of your life. Trying to do anything when you are disorganized is slow & frustrating, and organization can be the difference between massive failure & massive success. Learn how to become your most organized self in a fast, simple, and easy way.
Creating a Growth Mindset for Success
Learn how to be massively successful by utilizing your growth mindset. Lessons are based on scientific research and proven principles and by completing them, you will discover how to set a growth mindset, learn the difference between real decisions and wishes, and discover how consistency is the key to success.
Essential Life Skills for Success
This course will introduce you to key tools, strategies, and techniques that teach you how to take your life and career to the next level. Discover how to set big goals, make, and stick to decisions, and become more intelligent and creative every day. Learn to utilize life skills that will have a big impact on your success and how you feel.
Based on years of research and success principles, we will discuss how to set up your goals for massive success. Learn the tools & strategies that make setting goals easier and dramatically increase the results you get to help you achieve your goals. Goal setting is an essential life skill. Good things happen when you set the right goals for yourself and then pursue them!
Learn how to effectively utilize your time. Time is your greatest asset and cannot be replaced, therefore it must be mastered and respected. This course also helps dramatically boost your productivity. You will learn that productivity means getting more done in less time, and is an essential part of time management.
Effective Leadership and Management Training
In this course, we discuss the leadership and management challenges facing companies that can make or break their businesses. You will discover specific tools, strategies, and techniques to beat these challenges. Learn how to think like a top-performing leader, and make massive advances in your business or career.
In this motivation course, you will learn how you can transform your life and career. You will learn about the key tools, strategies, and techniques needed to take your life and career to the next level as you realize your full potential. Once you can master these key skills & techniques, your potential is limitless!