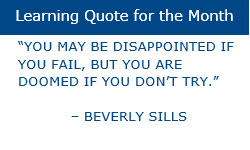 Do you need to configure your Purchase to Pay process in S/4HANA - we have a great course this month by one of our top instructors. Also, check out BP creation using Odata services, more courses in Spanish, and lots of new topics in Personal Development.
Topics in SAP and S/4HANA
S/4 HANA Configuring Purchase to Pay
This course is designed for business and technical users who are looking to gain knowledge in configuring the Purchase to Pay (P2P) Process in S/4 HANA. You will see first how to configure the Enterprise Structure and then understand how those elements feed into the Purchasing Process. Finally, you will see it all come together with a demo of the P2P process in a Fiori user experience.
Introduction to ABAP in SAP S4/HANA
ABAP is the programming language of SAP. This course will cover the basics for beginners. The topics covered will be of interest to consultants in the SAP world, regardless of their preferred module. Indeed, ABAP is everywhere in SAP, and gaining experience and knowledge in this area can increase skills and understanding of what is behind the complexities of each feature.
S/4HANA Business Partner Creation Using Odata Services
In SAP, the current default way to communicate with your SAP backend is to use OData - whether you are coding for a SAPUI5 frontend or another integration scenario. In this course, you will learn the theories around OData Complex type and Creating an Odata service for the creation of an S/4 HANA Business partner.
Join Tables with the SAP Quick Viewer
This course covers the theory and practice of table-joins with the SAP Quick Viewer. You will learn about header & position information, primary, secondary, and foreign keys in data tables, as well as join conditions. We will generate a table-join based on a specific task we want to approach with data analytics out of the P2P process. In addition, we will change this join afterward by adding a new table and changing the join condition with a short exercise about logical databases, as well.
Topics in Business Skills
Project Management PMP: Critical Path Primer - FREE!
Are you a Project Manager or, would you like to be? Perhaps you are preparing for the PMP exam or trying to figure out scheduling software. Maybe, you simply want to hang out with your new PM buddy, Dean Sheppard for an hour. Whatever your excuse, this is the course for you. Project Management: Critical Path Primer will take you on a journey - forward and backward - through this elegant and essential scheduling tool. MORE PMP courses from this instructor coming soon!
Microsoft Windows 11
Learn the essential features of Microsoft Windows 11 in this detailed course. We will take you through the most useful components of the Windows 11 OS and help you master the latest and feature-packed version of Microsoft's operating system. This course includes practice exercises at the end of each section and is perfect for anyone upgrading from a previous version of Windows or those who are brand new to the Windows operating system.
Getting Started in Monday.com
Monday.com is a Cloud-based Work Operating System that allows companies to create work management software. It's a simple Work OS that lets teams run projects and workflows and collaborate effectively. In this beginning course, we teach you the functionalities that can be found on the monday.com platform such as how to build Boards, Dashboards, and Automations, and shows how these can work together to become an end-to-end Work OS.
Networking Skills For Maximum Success
Networking skills can transform your business or your career. This course will provide you with actionable and informative approaches to help you learn the power of networking. It's quite simple - the more people that know us and like us, directly affects our success. You will learn tactics for establishing new contacts, boosting your own likeability, and how to reach out to others who will be rooting for you and will help you succeed.
Motivating Yourself And Others
Motivation is the master skill of success and integral in everyday life - both personal and professional. In this course, you will learn the fundamentals of how to influence both yourself and others. Motivation is the key to mastering success, and through this course, you will learn actionable ways to bring motivation into your life. This specific skill set will help you instantly improve your life as well as the lives of those around you.
The Power Of Focus - The Key to Success in Life and Work
Ever wonder how successful people become so successful, and so quickly? They have total focus! Imagine what your world would be like if you knew how to tap into your inner greatness! Your success ultimately boils down to FOCUS. The aim of this course is to teach you just that. A mindset and strategies that will help you unleash your power of focus.
Topics in Spanish
Modelo de Datos en Power BI
En este curso tendrás una experiencia POWER BI real, con ejercicios y situaciones a resolver que presentan la complejidad de un trabajo de Modelado de Datos. Aprenderás conceptos Básicos de un Modelo de Datos Dimensional de buen rendimiento y mantenimiento. En este curso aplicarás: - Que es una Relación? - Cardinalidad en relaciones - Relaciones Activas o Inactivas - Propiedad/Dirección de las relaciones - Modelado Dimensional - Identificando prioridades al Modelar - Tablas dimensionales - Tablas de eventos - Modelo / Esquema estrella.
SAP S/4 HANA - Configuración Business Partner
En este curso de SAP comprenderás cómo configurar Business Partner en SAP HANA, teniendo en cuenta una implementación Greenfield y Brownfield. Repasando los conceptos Customer - Vendor y cómo se integran e impactan en el Back-end, controlaremos la creación de entidades a través de las tablas maestras correspondientes y veremos el paso a paso desde SAP GUI y SAP Fiori Application.
Instalación SAP S/4 HANA Paso a Paso
¡En este curso conocerás SAP S/4 HANA, su evolución y sus grandes ventajas! Si ya tiene un sistema SAP, puede migrarlo para aplicar la tecnología S/4 HANA. ¡Sea parte del siguiente paso en procesos y análisis de negocios! ¡Experimente la instalación a través de SAP GUI conociendo paso a paso su progreso y configuración!