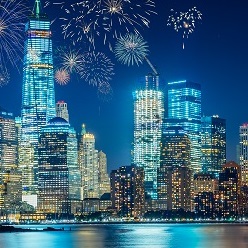 As we say goodbye to 2021, we once again look back and think, 'Well, that was an unprecedented year'. I know we're all in the mood for some precedented times, but it looks like we may have to hold on a bit longer.
The same can be said for the Michael Management team. This year has been truly unprecedented for our platform and SAP students. This year we reached a huge milestone of publishing 600+ courses with over 16,000 lessons.
We saw 900,000+ website visitors, 47,000 registered SAP students, and 31,000+ new training subscriptions.
As the world continues to rapidly change, we are all bracing for what the new year will ring in. One thing we feel confident is here to say is the growth and popularity of online learning. We always knew classroom days were numbered, and if the past few years have shown our industry anything, it's that SAP training is better suited in the comfort of your home.
We continued to keep busy in 2021, and we've gathered our most popular content of the year to share with you.
Blogs
Downloads
Learning Paths
Training Courses for Beginners
Top Courses for SAP Professionals
Top Free Courses
SAP Access
Catch Ya On the Fly, 2021
While we continue to live in a world of uncertainty, we can only wish you and your loved ones safety and health for the year to come.
We have always looked at change as an opportunity to reinvent ourselves, and that won't be changing in the coming year. We have a lot of exciting developments up our sleeves and we can't wait to share them with you!
As always, we appreciate and value our SAP students. A very happy (and safe) New Year from the Michael Management team!