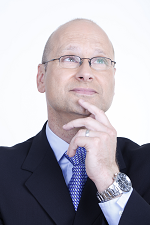 Our customer service team was just asked if we had an SAP transaction codes reference list…hmmm, that made me think a little. I have been in the SAP world for over 20 years now and I admit, I didn't really know how many SAP tcodes there are – but I knew there are A LOT of them. So I wanted to find out and share a list of SAP transaction codes in Excel with you.
What is an SAP Transaction Code?
To be clear: a transaction code in SAP is a shortcut to an activity (or transaction) that you can enter in the SAP command field. For example, transaction FB01 lets you enter a financial posting in the SAP system. It used to be that they were a 4-digit alphanumerical code but not anymore. They can now have any length and include special characters, too (for example, transaction code /AFI/DIC_AP_DISP displays invoice statistics).
New SAP users typically use the menu path to navigate through the SAP system. However, the more experience people get, the more they start using transaction shortcuts instead. It is a much faster way to work with your most commonly used transactions.
Where do you find SAP Tcodes in the system?
By the way, you can actually buy books of all SAP transaction codes. It seems strange to me since you can generate a list of transaction codes yourself very easily. So safe yourself some money and follow my steps below.
All SAP t-codes are stored in 2 SAP database tables:
Table TSTC (this table stores the transaction codes and other technical information such as program name, screen number, etc.)
Table TSTCT (this table includes the transaction codes and their description in all languages)
The second table, TSTCT, is most useful as it includes all SAP code and the description of what they actually do (and it includes all installed languages, too). So I downloaded the entire table to an Excel spreadsheet (only in English though). If you want to download this table for yourself in a different language you can easily do so by using transaction code SE16 and then entering table TSTCT.
Download all SAP Transactions
Before I downloaded the table I guessed that there must be 10s of 1000s of codes…maybe 50,000? Maybe 70,000? Well, it turns out I was way off – there are 100,000 t-codes in the SAP ECC 6 system! You can download the entire list here: SAP transaction codes

Now, granted, I don't know how useful such a list really is – after all, it contains 100,000 records. I added filter criteria to each column – this lets you search the descriptions for a particular word, for example, I searched for the word 'asset' to find all (well, not all, but almost 500) codes related to Asset Accounting.
Anyway, go ahead and download the list of all SAP transaction codes and play around with it. And please let me know in the comments if you have any tips & tricks related to transaction codes.
And, as always, thank you for sharing this post!
Cheers,
Thomas Michael
PS: I just added a list of all the new SAP S/4 HANA transaction codes - can you guess how many new transactions are part of S/4HANA now?
PPS: I just wrote another blog to show you how to download all SAP tables to a spreadsheet.
Thomas Michael is the CEO of the Michael Management Corporation - one of the leading providers of online SAP training. He lives in New York City, had 2 Guinness on St. Patrick's Day, and is obsessed with making corporate training fun and effective again.