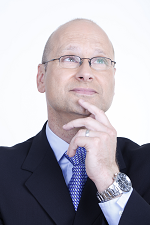 That's right, folks, this month we're celebrating our 20th year in business – woohoo!
While we look back at all the things we've achieved and lean forward to see all the things we'll be working on in the future, we sat down with Thomas Michael, founder of the Michael Management Corporation, and asked him 20 questions.
Here we go:
1. To begin, how does it feel to have been in business for 20 years?
It's quite the accomplishment, and I am well aware of the fact that 20 years of successful business operations are an exception rather than the rule. I had to look it up: the US Bureau of Labor Statistics says that only 25% of newly started businesses make it past the 15-year mark. Wow, looks like we've been doing a few things right around here!
2. What does your typical day look like?
I'm an early riser…typically get up around 5 am or so and then immediately start working with our engineering team in India. It's the end of their day, and I'd like to catch them for a couple of hours before they head home. Then I take a break between 8-10 am to have breakfast, go for a walk, and get ready for the day.
The rest of the day is spent talking to the team, testing new ideas, reading & just thinking about things – I feel like I don't get enough time to do that. Oh, and one of my favorite quotes is by Henry Ford: Thinking is the hardest work there is, which is probably the reason why so few engage in it.
3. You have taken a lot of "firsts" in creating MMC, is there anything you look back on now and think – I can't believe I was afraid to do that?
I started MMC as a boutique consulting company in June 2000 from my home office in my house in San Diego. I was an expert SAP Asset Accounting consultant and wanted to build on this success with other experts. The company was highly successful, and in 2007 I decided to add two new business segments: online SAP training and live SAP access.
Nobody was doing online training at that time, and public access to SAP sandbox systems was unheard of. I had a hunch that these services would be very popular but had no proof that it would really work…thankfully, both services took off within a few months!
4. What's the secret MMC sauce?
Pretty easy, actually. We hire good people and make sure that we all like each other. We work to live and not the other way around. We do work hard here, but a good work/life balance is much more important to us.
5. You love technology. If you could only have one app on your phone – what would it be?
That's a tough one…when I look at my app usage on my phone, it says that I spend most of my time on emails, Google Chrome, News, and Google Maps. But if I could really only have one app, I'd probably pick Spotify so that I can listen to my jams. Life without music would be rough for me.
6. You have traveled a lot, what city exceeded your expectations the first time you visited?
Yes, I love to travel and see the world…there are so many places I enjoyed and want to visit again – hard to choose. I like visiting big world cities with Paris, London, Rome, Hamburg being my favorites. Last summer my wife and I went to the south of France around St. Tropez, Cannes, Nice and it really made an impression on me – can't wait to go back there soon!
7. How would you describe your leadership style?
Hmmm, that's probably a better question to ask my team. Personally, I think I'm witty, charming, patient, nurturing, and understanding. Other people have called me exasperated know-it-all…the truth is probably somewhere in the middle.
All joking aside, we all have high standards here at MMC, and I'm no exception. I delegate responsibilities, not tasks, to people that I trust with my business.
8. What is the biggest professional mistake you have made?
Oh, there are so many little mistakes but no real big professional disasters. But I'll share my biggest financial mistake with you: buying Enron at $70/share in 2000…and then buying more six months later at $40/share since it was 'such a good deal now.'
9. If you had a life slogan, what would it be?
I do have one rule that I live by, and that has never failed me. People that know me have heard me say it again and again:
"If it starts hard, it ends hard."
Think about it for a second and tell me that it's not true. And not just in my professional life – this also applies to my personal life, too.
10. If you could rock out with one band, who would it be?
Well, that is an easy question…everybody knows that the Rolling Stones is the greatest rock 'n' roll band of all times. I have applied as a sub-drummer for Charlie Watts many times and expect a call back any day now.
11. What is your spirit animal?
Claire, you hippie.
Dachshund?
Next.
12. What are you obsessed with?
I am spending an embarrassing amount of money on old vinyl records. I love everything about them – the smell, the album covers, the pops & clicks in 70-year old jazz records.
13. What is your biggest pet peeve?
Great question! How much time do you have?
People that are late. I am German – punctuality is in our genes.
People that chew with their mouths open.
Slurping (yes, even ramen).
Not using the present perfect tense correctly.
Oh, and ever since I moved to New York City 10 years ago: slow walkers!
14. What is the #1 thing left to do on your bucket list?
Ugh, there are so many items still on it. I actually do have a real list on www.bucketlist.org – it's a great way to keep track of these things. Most of my bucket list items are related to travel experiences (still haven't seen the pyramids in Egypt, haven't been to Moscow or Australia yet, etc.).
15. Coffee or tea? Beer or wine? Chips or chocolate?
I like all these things…probably a bit too much, but: coffee, wine, chocolate.
16. The best and worst things about living in New York City?
Best: The constant buzz of energy in the air. Anything goes. Any time. The FOOD! Autumn. 100s of flights each day to the rest of the world.
Worst: The usual…noise, crowds, garbage. Pizza rat. Empty subway cars (you know they're empty for a reason – don't get in).
17. Do you consider yourself to be German, American, or both?
Good question! I was born and raised in Hamburg, Germany, and lived there until shortly after college, then came over to the US (which I had visited a dozen times before already). I do have dual citizenship and feel two hearts beating in my chest. I consider myself very lucky because I get to experience the best of both worlds – literally.
18. I hear you talk a lot about gin…but what's your favorite beer?
Yeah, I had my gin phase a while back…it's been replaced with my new tequila phase now. I enjoy an occasional drink, but I'm not a big vodka or rum drinker, though. When it comes to beer, it's hard to pick just one – depends on the mood, surroundings, weather, time of day, etc.
I like a nice cold Hefeweizen on a hot summer day just as much as the next guy or a well-poured Guinness at any decent Irish bar.
19. If you weren't doing this work, what else would you do?
I was a Military Police Officer once and really enjoyed that work…but I'm too old for that now. I'm not sure I have enough talent as a drummer, but I'd love to go on tour with our band No Refunds.
20. What's in the future? What do you want to do next, both at MMC and in your life?
Big, bold question…well, let's see. We'll keep working on growing our SAP training and SAP access business, of course. We have lots of ideas for the future and some huge milestones we want to achieve – one of them is 1,000,000 students from 1,000 companies in 100 countries. We've already completed the '100 countries' part – now we're working on the other two goals.
Personally, I would love to live in London once…just for six months or so. And then Paris. And then Rome. And then Barcelona. And the list goes on and on. Maybe that's what I'll be doing for MMC's 30th anniversary.
PS: If you want to learn even more about Tom and Michael Management, watch this interview we recorded a little while ago: