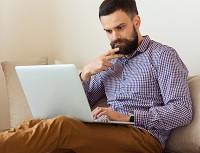 Each year we write and publish dozens of blog articles in categories like SAP, Job Tips, Learning & Development, Instructors or even our own internal MMC News. In 2019 we started to publish a lot more blogs about the things you care about the most…how to learn SAP, how to improve your job skills and how to be more productive. On top of that, we shared detailed technical SAP tips for SAP's newest release S/4HANA.
As the year 2019 comes to a close we were wondering which blogs where the most popular this year – so we started reviewing a lot of usage logs, crunched some numbers and voilà: here's the list of our most popular blogs in 2019:

For 2020 we have a lot more blogs planned to help you learn SAP quickly and easily, as well as articles with job productivity tips, best practices for L&D professionals and, of course, news from our expert instructors. And if you'd like us to cover specific topics in any of these areas or if you would like to write a blog yourself, please let us know!