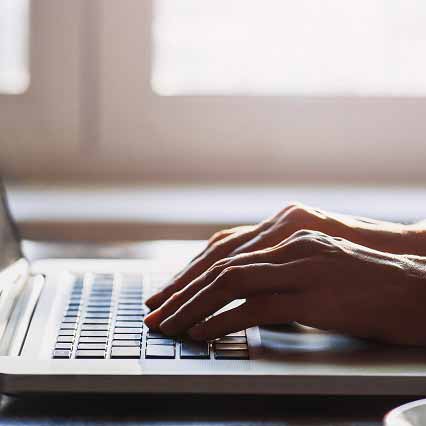 So, you've heard that SAP is a good career choice, with a plethora of opportunities and a competitive salary. Where do you start? Obviously, we believe that our SAP training is the most affordable and comprehensive within the online SAP training space, but we know that not everyone is ready to pay for SAP training at the very beginning of their SAP journey.
If you're still on the fence about whether or not you need SAP training and you're just looking to get acquainted, there are a few free sites that will help you with free online SAP training.
However, note that while these options are available to you, they will require you to be diligent and disciplined in organizing your own learning process as there are no instructors or training paths to help guide and motivate you.
With that being said, here are the top 5 sources for free SAP training.
1. Michael Management
We offer lots of free SAP training for anyone who is looking to learn SAP. In fact, the first lesson of every course is free - that's right, the first one's on us! If learning SAP online is what you're looking for, all you have to do is register for a free account and then you can take over 250 free SAP lessons on our website.
We also offer live SAP classes for many SAP solutions, including the new SAP S/4HANA. All our training courses include an SAP certification issued by us that you can proudly show off in your resume or LinkedIn profile.
And if you like watching videos you'll love our Michael Management YouTube Channel with 100s of additional videos and webinar recordings to get you started.
2.OpenSAP
OpenSAP offers open online courses delivered by SAP and it is completely free. The concept of the website has been warmly welcomed within the SAP community; however, it is definitely geared towards marketing SAP product overviews and feature announcements, thus hard to navigate as a beginning SAP learner.
If you're wanting to get the basics of SAP, or have a step-by-step guide showing you exactly how to carry out a function within an SAP module, OpenSAP is not a good choice. If you're looking for a high-level overview of SAP products such as SAP Ariba or supply chain SAP software, then it is worthwhile.
3.SAP Forums
If you're willing to put in the time and effort to read through SAP forums, they can be somewhat helpful.
LinkedIn is a great place to start as there are hundreds of SAP-related groups for all levels of SAP students, such as the SAP Learning Solution Community.
A few other helpful forums include SearchSAP and SAP Community. All of these options are free and have immense amounts of accessible information.
The biggest speedbump in using a forum for training is that you have to be able to navigate and discern what information is useful for your career, and where to start. If you have the capacity and dedication to map out your own SAP learning path, then forums can be helpful to learn SAP for free.
In addition, following #SAP on Twitter or joining SAP Facebook groups is a free and straightforward way to get your hands-on SAP information for free.
4.SAP Learning Hub Discovery Edition
The SAP Learning Hub Discovery Edition allows students to browse online course previews, experience collaborative learning and grants access to selected SAP training books and webinars. You have to sign up for a free account that will give you access solely to the Discovery Edition of Learning Hub.
SAP Learning Hub has the capacity to be convenient and accessible for providing free SAP material, however, it is good to keep in mind that to truly understand SAP, you need hands-on experience and practice with SAP which cannot be accomplished through SAP Learning Hub Discovery Edition.
Word of warning: we tried it out in the office, and while we might be a little biased, NONE of our team members liked the user experience. Personally I found it to be incredibly cumbersome, clunky, and disorganized. I've heard there is a good amount of free information available on The SAP Learning Hub, but I had such a hard time even finding it on the site, so after several hours, I gave up and searched elsewhere.
5.SAP Books
While SAP books are not free, they often are an affordable alternative for anyone who interested in getting started with SAP.
You can get an annual subscription to an entire library of SAP books through Espresso Tutorials including:
150+ eBooks on the hottest SAP Topics
Tips and Tricks written by SAP experts
Advanced search tools to quickly find what you need
New books that are automatically added to your library
SAP books are a fantastic way to jumpstart your SAP learning and allows you to get credible information for a fraction of the price. If you are an absolute beginner, this is the easiest way to get your feet wet and begin learning SAP.
The Importance of Hands-On SAP Practice
While forums, SAP books, and free videos are a great place to start for theoretical SAP knowledge, in order to truly learn SAP, it is essential to have hands-on SAP training.
Installing SAP at home is not possible due to strict hardware requirements and licensing, however, it is possible to purchase SAP Access (remote servers running SAP IDES) for a monthly fee.
We feel confident that our SAP Access is the best in the market, but don't take it from us, check out ERProof's ranking of SAP IDES servers. Spoiler alert: they ranked us as the #1 provider for remote SAP System Access.
Are you Ready to Get Serious About Learning SAP?
We support and believe that everyone should have the option to learn SAP for free. The resources provided are all credible, free, and relatively easy to access.
Once you've navigated all of the free options for learning SAP for free, we think you'll find that you've merely scratched the surface. A career in SAP is a smart professional choice, and we know that learning SAP is a life-long journey.
So, when you're done learning as much as you can for free, we'll be here waiting for you with affordable, award-winning SAP training. Learning SAP is a great investment, and we wish you the best of luck in your SAP education!