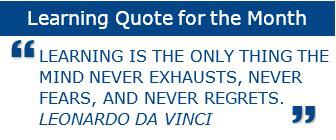 Each month our dedicated instructors bring you new content relative to your interests in the vast world of SAP and business productivity. Our hands-on courses help you learn SAP quickly with true learning-by-doing experience. Our Instructor-led courses are video-based learning brought to you by SAP professionals working in their areas of expertise sharing their years of experience with you one on one. Also, join our group live training courses for 6-hour boot-camps on SAP Topics led by a live expert SAP Instructor.
---
New Courses - May 2020
Topics in SAP S/4HANA
The Warehouse Management (WM) module in SAP S/4HANA is part of the Logistics execution module. Managing stocks at the bin level is the key functionality of WM. In this course, we will discuss concepts of WM in general, functions/features, and business rule mapping via configuration will also be covered. This course will demonstrate various strategies and business scenarios that can be mapped to Warehouse Management.
In this course, we will look at an overview of the SAP Vendor returns process, and identify the Master data dependencies with regards to this process. We will take steps to perform the configuration required to facilitate this process and perform an end-to-end execution of a Vendor Return transaction flow in SAP S/4HANA.
SAP EWM & S/4HANA: Extended Warehouse Management
The purpose of this course is to give you a crystal clear understanding of the basic concepts and functionalities of SAP Extended Warehouse Management (EWM). This will be done by building and executing end-to-end scenarios in the system that will show you how things work in practice. This is the first course of a two-part S/4HANA & Extended Warehouse Management series. The focus of this course is the inbound and outbound processes.
Topics in SAP ERP
This course serves as an introduction to the planning functions & concepts available in SAP. Planning is a fundamental function within every organization, so understanding the various elements, layers, and functions is key to succeeding in this area. This course will provide high-level information for Logistics planning at all levels from Forecasting to MRP.
Topics in Enterprise Software
Introduction to Microsoft Power BI
In this course, you will learn Power Query in the Power BI desktop, and understand how to use this tool to organize and clean your data. We will illustrate how to build a Data Model and relate separate tables that allow you to start combining and analyzing millions of rows of data. Additionally, you will learn the powerful data analysis language DAX. Finally, we look at how to present this data using the plethora of charts and graphs available to display your data.
Understand how to use the Ariba Discovery for Buying system, and reach a worldwide business network of more than 4 million suppliers. Using this network and free registration, you will be able to post your operational procurement requirements and have them noticed by the right suppliers. This Ariba product can be used regardless of your business and company - with more than 20,000 categories, all kinds of goods and services can be traded.