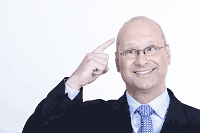 Creating and running a successful SAP training program is no easy feat. Among other things, it requires a lot of planning, research, resources, and a good amount of dedication. While different training programs tend to focus on different aspects, we have found the following to be crucial to the overall success (or failure) of any SAP training program.
So before you jump right into the training pool, make sure to have these things in place to avoid the worst thing that could happen – a training program that nobody wants to engage with.
1. Make a Plan
Make sure you design different training plans for different people, jobs, and/or situations. For example, you should have:
An onboarding plan for SAP newbies
Job-specific plans for the various business roles in your organization (i.e. a training plan for an Accounts Receivable specialist vs. a different plan for a Procurement Analyst, etc.)
Skill-level-specific plans (i.e. advanced users need different training than new or intermediate users)
Ensure that the learning paths you design include training material for the most common activities the students perform in their daily routine.

2. Get Buy-In
Before you start designing your training program, find out what your organization's learning culture is. How do your people take other training (i.e. job safety training, IT security training, etc.)? Is it done online? Or via traditional classroom delivery? And what do your people really want? No easier way to find out then to ask them via a survey.
It makes little sense to force people to sit through hours-long classroom sessions when most of them prefer online training options instead. Yet, this is one of the most common reasons why training programs fail – they do not take their audience's preferences into account.
3. Designate an Administrator
For us training professionals it's hard to believe that people don't get excited about taking more training…well, we get it – everyone's really busy with their 'real jobs'. So if you think that designing a great training program and assigning the right courses to the right people is all you would have to do, think again.
You'll have to designate a training administrator to run the training program on an ongoing basis. The admin will have to monitor student progress and help those that stall in their advancement. In addition, the admin should review student feedback and usage patterns to identify the most/least favorite courses and continuously work on improving major program success metrics (you did define success metrics, KPIs and ROI figures for your training program, didn't you?).
There's a lot more to it than these 3 items…however, if you take care of the above you'll do better than most other training programs that we have seen in the past.