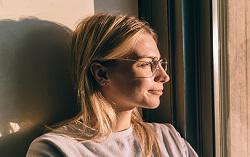 For most people, SAP job hunting is right up there with a root canal. But like dental work, it's a necessary part of life, no matter what field you're in.
If you've decided to make a change and learn SAP software, the first step is to learn how to use it (if you have no clue what SAP is, check out this blog: What is SAP?). And there is the conundrum—you need to acquire the skills and experience so you can get hired for a job, but without a job, you won't have expertise or experience. For many people, that's where the journey might end. But it's possible to overcome the obstacles to move into a rewarding SAP career.
Choosing A Career Path
This is where you'll need to give your SAP training path some thought. You might be thinking, "but I've already done that," but there's more to it. Consider what direction you want to take your SAP career — is it in the same job or career you're in now, or do you want to find a new job?
Another consideration is what learning path you want to take. Sure, you can just jump in and take SAP certification classes — but do you know what you're going after? Where are you going with it? It would help if you had a clear idea of your direction before you begin.
We offer 50+ different SAP learning paths for a range of different careers and skill sets. From Financials and Logistics to Human Resources, Business Warehouse, and Banking, pick the one that best suits your skills and experience. For instance, if you are a business user, there are over 2 dozens different SAP job areas to choose from, including:
Accounts Receivable
Accounts Payable
Asset Accounting
Bank Accounting
Inventory & Warehouse
Procurement
Material Requirements
And many more
We also offer learning path for advanced users, including:
SAP Finance Consultant
SAP Materials Management Consultant
SAP Sales & Distribution Consultant
And many more
Once you decide on the direction you want to go into, it's time to proceed with your learning journey. Each learning path includes a fundamental skills section - think of these courses as prerequisite knowledge you need before you can progress to the core curriculum section.
After you complete all courses in these two sections, you will have earned your certification for the selected learning path. You can include the certification letter in your resume and add the downloadable certification badge in your LinkedIn profile or your own personal website, too. Use it to tell the world about your newly acquired skills and link it back to your SAP Professional profile page on our website.
Paying For SAP Training
The first thing to consider is how to pay for your SAP training. If you can pay for the training easily, you're all set with our affordable monthly subscription.
Alternatively, is your employer offering training or tuition reimbursement? Find out if your company would help you along your SAP journey. Also, your company may already have a corporate account with us - simply ask us, and we'll connect you with the right person in your organization.
SAP For Free
We've mentioned this before, and it bears mentioning again—you can begin learning SAP solutions for free, including with Michael Management. In fact, we offer 100s of free lessons when you register for an account. Also, spend time on our YouTube channel for additional webinars and other videos you can watch to get started.
SAP also offers a variety of training courses on the open web and via their SAP learning hub; however, they may not be the comprehensive training you need or provide support with live instructors.
If you search the web, you'll also find many blogs, websites, and forums dedicated to all things SAP. Some are SAP-affiliated, such as the American SAP User Group, others are not. You'll be able to learn from them and discuss SAP topics with others who are either interested in learning or are already working in their SAP career. Check social media for groups and hashtags dedicated to SAP, too.
You can also get started learning SAP HANA with books. Espresso Tutorials offers a library of books for a subscription fee, but your local library may also have books or other resources that can get you started reading about and learning SAP before you dive into a training course. You can also find many books on Amazon for learning SAP, including some titles that are inexpensive or free on Kindle.
Books can help you get started, but once you're ready, you'll need to practice in real-time.
Getting SAP Access
If you're already working and have access to SAP, you'll be able to practice what you learn. But without any access (or very limited access at work), you won't have any interactive and applied practice and experience.
We offer access to our live SAP systems to practice and learn as much as you want. Live access to SAP S/4HANA starts at just $99 per month, or a yearly discounted rate of $899, a savings of 25%. SAP also offers SAP access; however, they charge by the minute and severely limit access to most transactions.
Once you have access to an SAP system, you're ready to practice the lessons you've learned in your coursework.
Start Moving Into Your SAP Career
Whether you're ready to jump into SAP learning, or just want to try it out, Michael Management can help you start your journey and find your dream job in SAP. Start with some free courses to see if it's right for you and figure out the areas you're interested in. When you're ready, our affordable, award-winning training in SAP can take you into your new career.