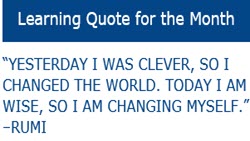 Wrapping up 2020 we continue to bring you SAP courses that will boost your learning into the New Year. Many of our instructors are building out whole curriculums in their expert areas and we have our first DDMRP course!
Topics in SAP and S/4HANA
SAP Sales Order To Cash Essential Flows
This course aims to help you understand and execute SAP SD Order to Cash - End to End processes in ECC and S/4HANA. Gain confidence in executing major functions such as Order Fast Entry, Pricing-Analysis-Update, Credit Management, and Availability Check. You will be introduced to back-end controls/configurations and will look at Table Querying to understand relational tables in the OTC process.
SAP S/4HANA CPQ - Configure/Price/Quote Overview
SAP CPQ allows you to configure products and services, manage complex pricing structures, and automate the quote/proposal process. In this overview, you will learn how it provides a richer customer experience by empowering your sales team and partners to offer complex product configurations, optimized pricing, and great-looking proposals. With the SAP CPQ solution, you can offer the right product at the right price and time, and accelerate sales.
Solution Manager Root Cause Analysis Workload/Exception
Root Cause Analysis in Solution Manager 7.2 works towards simplifying the problem resolution process with-in an IT environment. In this Part 1 course, we will review all the necessary prerequisites required for enabling RCA. You will learn all the different types of End-to-End Tools that are part of RCA with the focus on Workload Analysis and Exception Analysis.
Set Up Employees in SuccessFactors Employee Central
In this SuccessFactors course, you will learn to manage new employees in Employee Central. You will learn the steps to import new employee data, view and edit employee data options, and steps to terminate an employee in SuccessFactors Employee Central.
SAP S/4HANA Finance - Accounts Payables with Fiori
In this course, we will cover Accounts Payables transactions using SAP S/4HANA Fiori applications. You will learn how to create the Master Data for a Business Partner with a Supplier Role and learn the processes in Accounts Payables for creating invoices, posting manual outgoing payments, automatic payment runs, various analytics using different charts, and running reports. We will learn how to open the Fiori library and access application-specific roles to add them to your Fiori homepage.
Demand Driven MRP (DDMRP) through SAP S/4HANA
The world market is becoming more complex and competitive, driven by increased customer expectations, high volatility, and growing technology. To improve profitability amidst a fast-changing and disruptive environment, organizations need to be innovative, agile, and productive. SAP S/4HANA has a fantastic tool called Demand-Driven Replenishment to implement DDMRP. This course will explain the robust planning methods in the DDMRP concepts and how to execute them in SAP.
Topics in Other Programming
Build and Deploy Lambda Functions: AWS with Python and Boto3
AWS Lambda is one of the fastest-growing services of AWS! In this course, you will learn how you can develop and deploy Python, Node.js, or Java Lambda functions using Python and Boto3, and manage your serverless functions easily! AWS Lambda is a cornerstone service for serverless architectures on AWS.
Cloud Computing for Beginners – IaaS
This course will teach the Infrastructure as a Service (IaaS) model, which is provided by large cloud providers helping companies transform their private IT infrastructure into a utility service. Learn how to reduce the footprint of enterprise applications in private data centers and leverage the capabilities in a public cloud environment. Since this is a beginning course, we review the key terms in cloud computing to establish a clear understanding of the big picture, and then we will focus more specifically on the IaaS model.
Programming in a Blazor Framework
Blazor is a free and open-source web framework that enables developers to create web apps using C# and HTML. This course will cover the basics of the framework - such as the syntax, bindings between input/output elements, and the variables in the C# code. You will learn navigation in Blazor, from basic route setup to parameters and even more. While this is a basic course, more advanced features, and use cases will not be forgotten.
Topics in Personal Skills
The Authority Guide to Behavior in Business
How aware are you of the way that your behavior impacts you on the way that you build relationships? Some people are naturally great with other people. However, for most people, it takes a dedicated amount of time and energy to build good, powerful business relationships that are authentic and lasting. This course will help you to discover what makes people tick, how to inspire others, and how to build successful business relationships.
The Emotionally Intelligent Leader
Emotional Intelligence is the strongest driver of leadership and personal excellence. As a leader, you are responsible for generating trust, building authentic relationships, and effective teams. It is vital that you use your emotional intelligence to lead by example and inspire excellence in others. This course will help you to develop and apply your emotional intelligence capabilities and skills as a leader.
How To Deal With Difficult People
Need help communicating with difficult people in your life? It can be a challenging problem, but this course provides you with skills you can learn with practice - brought to you by a master therapist. Learn to effectively manage the most challenging of people and situations. These skills are tested in the field and known to produce outstanding results.
A Guide to Great Customer Service
Bad customer service inevitably leads to loss of customers and revenue. This course will teach you several customer service techniques to ensure that you are attracting and retaining the right kind of customer for you and your business. Customer service is the backbone of your company's future and earnings, so it is imperative that providing unparalleled service is at the forefront of importance.