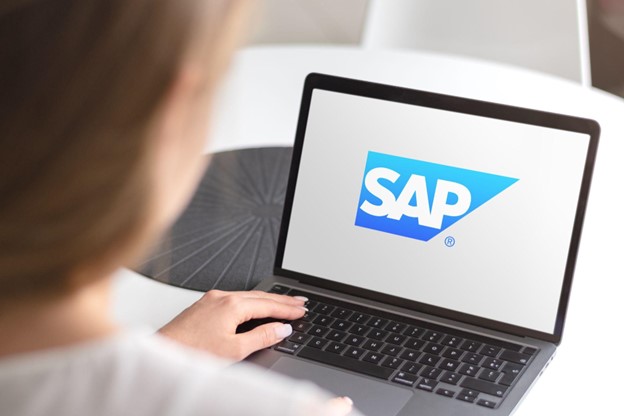 Systems, Applications, and Products in Data Processing (SAP) is the leading enterprise resource planning software for organizations across diverse industries. With components tailored for every facet of business management, SAP empowers companies to aggregate and process data efficiently and effectively. SAP business management solutions help businesses solve diverse challenges across a wide range of core business areas, from financial management to human resources to asset management—and much more.
In the dynamic and technology-driven world of contemporary business, SAP solutions help businesses stay ahead of the curve. Companies that leverage SAP for ERP can harness the power of SAP experience to manage business processes and thrive in today's ever-evolving business landscape. But what exactly is SAP experience, and why does it matter?
SAP experience encompasses a wide range of skills, knowledge, and practical expertise related to this robust and ubiquitous software suite. By gaining broader SAP experience, you can open doors to new career opportunities, enhance your qualifications, and elevate your job performance.

Why SAP Experience Makes You More Employable

A key aspect of SAP's appeal across industries is its versatility. Because SAP solutions can seamlessly integrate with the unique demands of various industries, they can be calibrated to address the specific needs and challenges faced by businesses operating in diverse sectors. Whether streamlining production in manufacturing, enhancing customer experiences in retail, or ensuring regulatory compliance in finance, SAP's industry-specific applications empower organizations to thrive in a constantly evolving marketplace.
The table below provides examples of SAP solutions at work—from production efficiency enhancement on the factory floor to patient care optimization in healthcare.
SAP Solutions Across Industries
| | |
| --- | --- |
| Manufacturing | SAP's Manufacturing Execution System (MES) optimizes production processes by providing real-time data on production, quality control, and resource allocation. For example, a large automobile manufacturer can use SAP to track every aspect of their production line, ensuring the timely assembly of vehicles, monitoring quality control, and minimizing downtime. |
| Retail | In the retail sector, SAP is instrumental in managing inventory, sales, and customer interactions. Retailers utilize SAP's Point of Sale (POS) systems to track sales data and inventory levels. For instance, a multinational retail chain can use SAP to monitor customer purchase behavior in real time, adjust inventory levels accordingly, and plan promotions for specific items based on customer preferences. |
| Finance | SAP's financial management modules provide organizations with tools to streamline accounting, financial planning, and financial reporting. Investment banks, for instance, rely on SAP's analytical capabilities to assess risk and return profiles of complex financial products and provide detailed reports for investors and regulators. |
| Healthcare | SAP's Healthcare Information Systems enhance patient care by streamlining administrative tasks and improving patient records management. A large hospital network may use SAP to integrate patient data across various facilities, ensuring seamless patient care coordination and billing processes. |
| Supply Chain Management | Supply chain management is about optimizing the flow of goods and services. Companies like FedEx employ SAP to track packages, optimize delivery routes, and predict shipping volumes, ensuring that packages arrive on time and in the most cost-effective manner. |
These are just a few examples of how SAP is applied across industries. In each case, SAP's tailored solutions provide critical support by offering businesses the tools they need to excel within their specific sector. By mastering SAP in your industry, you can unlock opportunities for efficiency and growth that may otherwise remain hidden.
What Is SAP Experience in the Workplace?

In the workplace, professionals with SAP experience can effectively utilize the capabilities of SAP enterprise software. Their expertise encompasses essential SAP skills and knowledge, starting with the ability to configure SAP systems to align with an organization's distinct business processes. It extends to optimizing core workflows to ensure the organization runs at peak efficiency. SAP experience also allows businesses to proactively identify and resolve SAP-related issues for uninterrupted operations.
Some specific in-demand SAP skills include:
Proficiency in SAP S/4HANA: The ability to navigate and utilize SAP's next-generation ERP suite, optimizing business processes and delivering real-time insights.
Expertise in SAP Fiori: Mastery of SAP's user experience (UX) design approach, enabling the creation and implementation of modern and intuitive applications that enhance user productivity.
SAP Analytics and Reporting: The capability to use SAP's reporting and analytics tools, such as SAP Business Warehouse (BW) and SAP BusinessObjects, to extract valuable insights and facilitate data-driven decision-making.
SAP Business Technology Platform (SAP BTP): Knowledge of the open platform that provides integrated services, tools, and technologies for building, extending, and integrating applications in the SAP ecosystem.
SAP skills like those described above empower business professionals to enhance productivity, drive growth, and successfully navigate the changing landscape of the modern workplace.

Gaining SAP Experience Through Skills-Focused Training

SAP's role in modern business underscores the growing demand for professionals equipped with SAP expertise. Whether you are a seasoned SAP user looking to stay up to date on the latest innovations or a newcomer to the software, gaining SAP experience through skills-focused training can unlock the next phase of your career.

Gaining SAP Experience With Michael Management

In today's rapidly evolving business landscape, mastering SAP is more than just an added skill—it's a ticket to long-term employability and a promising career. Michael Management stands at the forefront of SAP training, dedicated to molding individuals into sought-after SAP experts. The market demand for proficient SAP users has never been higher, with many companies, especially large corporations, actively seeking such expertise.
Our comprehensive courses, ranging from S/4HANA to SAP Fiori, are meticulously designed to bridge the existing skill gaps in the market. Beyond just theoretical knowledge, we emphasize hands-on learning and practical application, ensuring you're well-equipped to meet the expectations of top-tier employers. Moreover, with the current generation of SAP experts nearing retirement, there's an impending demand surge for new talent. This presents a golden opportunity for those ready to step in, often leading to higher paychecks and the prestige of working with industry giants. So, if you're aiming for stability, growth, and a lucrative career, dive into the world of SAP with us and secure your future in the corporate realm.
So, what is SAP experience? Come find out for yourself at Michael Management. Feel free to browse our course catalog and explore our unlimited individual access to SAP courses. If you'd like to connect with a team member, reach out anytime. We're excited to help you navigate the next phase of your SAP journey.