Top SAP Skills - What do SAP Pros really want?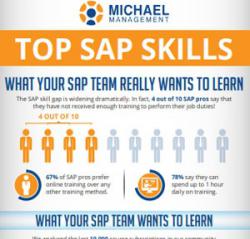 We analyzed 10,000 training course subscriptions to find out what SAP professionals really want to learn this year. What SAP skills do people really need? What do SAP pros struggle with? And what can decision makers do about this?

Download this infographic now to find out:
What kind of training do people want?
How much time can people devote to training daily?
Top 10 SAP skills that people want to learn
Action steps for decision makers

Learning SAP doesn't have to be hard.
You're welcome.