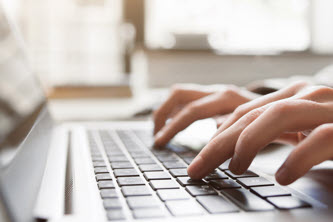 As one of the largest cloud-based enterprise resource planning (ERP) systems in the world, SAP is constantly evolving to offer new opportunities to different employees and departments in large-scale corporations.
One of these opportunities is called Fieldglass, a formerly-independent company that was purchased by SAP and absorbed into its software to help companies with vendor management.
But what is Fieldglass? What does it offer SAP users that SAP previously couldn't? Most importantly, should your company be using it?
We'll answer all of those questions in this blog below.
Defining SAP Fieldglass
SAP Fieldglass is a cloud-based and open vendor management system (VMS) to help corporations manage their external workforces.
This makes Fieldglass an external-only software that is not used for customers or suppliers. Instead, it's focused on helping companies find freelancers, consultants, contingent workers, and even statement-of-work partners that can help a corporation thrive.
This is especially helpful since most freelance and consultancy work has to be done outside of modern software suites like SAP. While review websites and freelance networks may be helpful for companies to find talent, they may lack in areas like payment assurance, quality, and other information.
More importantly, it can be challenging for a company to retain external talent that's talented and offers high-quality work for its cost. This can be a large pain, especially because once a company loses qualified talent, it takes time to find someone to replace them – just like with a full-time employee.
This is where Fieldglass truly shines as a system.
Instead of relying on untrustworthy online resources, such as freelance networks and review websites, SAP Fieldglass allows companies to forge long-lasting relationships with external vendors that give them the resources they need to thrive on a consistent basis.
This management opportunity is a breath of fresh air for any department head who relies on external talent to meet their goals and assist in company growth. Departments like marketing, development, and sales can all come to rely on external vendors for their quality work, which means it's in the best interest of that company to keep those workers on a retainer for as long as they possibly can.
But, as we established, the challenging part is maintaining that communication, contact, and clarity in order to ensure that a high-quality freelancer sticks with a company and produces high-quality work.
Part of this maintenance goes beyond simple communication as well. SAP Fieldglass allows companies to work with statements of work, such as when working with an agency. It also allows companies to create and process timesheets, ensuring a company can accurately pay an external vendor for the work they've done and recorded.
Most importantly, Fieldglass ensures companies can follow through the entire process of hiring and working with a freelancer, consultant, agency, or other institution. It's not just the method of finding and keeping an external worker – it's also the payment and continued engagement to keep the best talent possible.
With all of that in mind, should your company use SAP Fieldglass?
Should Your Business Use SAP Fieldglass?
SAP Fieldglass is at its best when it can be used for a variety of different company departments to get the external talent they need for a variety of different projects.
In a nutshell, this means that the more your company uses external talent, the more value you'll get from SAP Fieldglass.
Fieldglass can also be useful to help a small number of departments manage a large quantity of freelancers or third-party workers, effectively tracking their time, paying them in a timely fashion, and ensuring they can continue working.
However, this is not to say that Fieldglass is for everyone. If a corporation is focused on using in-house talent only to grow its business, then Fieldglass may not be the most valuable addition to make to an SAP interface.
That's not to say that a company wouldn't get any value from SAP Fieldglass. However, it is to say that there may be other areas of opportunity that are more pressing than Fieldglass itself.
The main concern that a company should consider is whether freelancers and other third-party work partners play a key role in the company's overall growth.
If they do, then Fieldglass may help a great deal.
If they don't, then Fieldglass may not be the most valuable choice at this time.
Are You Ready to Learn More about SAP?
Michael Management is a leading provider of independent and third-party educational SAP courses.
Complete with certifications, these courses are more than just help articles and walkthrough videos – they're designed to get you familiar with the software so that you can grow your professional skill set, evolve as an employee, and make yourself a more vital part of your company's overall growth.
Are you ready to start learning more about SAP?