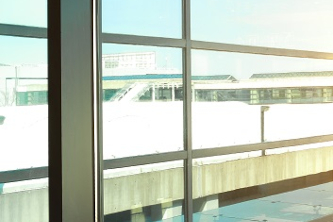 As a leading source of enterprise resource planning (ERP) software, SAP offers a robust quantity of high-powered, intuitive modules that can allow specialists, departments, and entire companies thrive.
One of these modules is the SAP supply chain management (SCM) module.
But what does SAP SCM do? And what makes it so valuable to a company? Finally, should your company invest in SAP SCM?
We'll answer those questions in this blog.
Defining SAP SCM
SAP SCM is a collection of different features and assets that help SAP users monitor and implement changes to a company's supply chains from the very beginning of material acquisitions to the very end of production (and even product storage).
This makes SCM one of the largest, most detailed, and most comprehensive modules that SAP offers when it comes to directly tracking the profit-earning products that a company sells.
SCM itself is broken into different feature sets, all of which come together to help make the whole suite of features larger than the sum of its parts.
One of these features is process integration into a company's actual supply chain(s).
This feature set allows companies to take the processes that impact different areas of a supply chain and make them a part of an existing supply chain.
Companies are also able to take a variety of different processes and organize them into a new supply chain, should the need arise and enough of the processes depend on one another.
Essentially, this allows a corporation to create a workflow-style view of material and product movement throughout a whole chain, making it significantly easier to monitor the success of a supply chain overall and watch for issues that could arise at any step in that chain.
SAP SCM takes this concept and goes above and beyond as well, especially when it comes to integrating human elements into the supply chain.
This mainly revolves around the concept of communication. SAP SCM gives a company the power to include suppliers, manufacturers, partners, and customers all into the same view, while also allowing designated SAP users to view all of the processes and parties involved from an overview perspective.
In a nutshell, this empowers appropriate SAP users to track and analyze information at any level of a supply chain itself. These users can then communicate about what they're seeing, work together as a team, and / or "divide and conquer" issues that are producing roadblocks to success.
Fixing these issues is shockingly simple as well. Perhaps SAP SCM's most valuable feature is its capability to implement changes in real time, allowing SAP users to address issues as they come up and provide quick fixes that would otherwise require a shutdown and subsequent downtime when using other systems.
This single feature allows companies using SAP SCM an enormous degree of versatility and power, especially when they're making minute tweaks and updates to a supply chain as the chain itself is still processing.
So while other supply chain software suites may require the company to entirely stop a single chain just to make a minor update, SAP SCM gives users the ability to adjust in real time and on the fly, giving them unparalleled control over a supply chain's success.
Best of all, this is just a brief overview of the power that SAP SCM offers to large-scale corporations. There are entire features that can help companies grow further, especially when in the hands of capable SAP users.
Should Your Business Use SAP SCM?
A company could consider using SAP SCM if it is heavily reliant on a long and complex supply chain or if it relies on multiple supply chains that require individual tracking.
In addition, a company could consider using SAP SCM if it's currently using a supply chain management system that requires manual tracking, convoluted workarounds, or other use difficulties that could otherwise make the system cumbersome instead of helpful.
Finally, a company could consider using SAP SCM if its other departments use SAP for different purposes, but the procurement and / or supply chain team(s) are not. Using SCM to bring these specialists into the same software suite as everyone else can help them communicate, collaborate, and help one another in ways that they otherwise couldn't when using disparate systems.
Ready to Jumpstart Your Skills in SAP?
We're here to help!
Michael Management offers an enormous range of different courses and certifications that can help you grow in your skills as a SAP user.
If you're ready to take your career to the next level, we're here to help!
Get started by clicking here to check out our course catalog, by learning more about unlimited access to our SAP training library, or by getting info on our training solutions for corporate users.