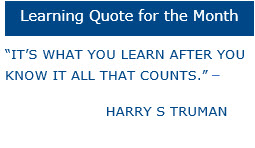 We are already jumping into the end of the 1st quarter of 2021 with great courses to build out your year of learning. In February we offered great new courses in SAP, SuccessFactors, and Ariba topics as well as new technology courses in Spanish.
In this course, you will be introduced to SAP S/4HANA starting from its evolution. The course will explore SAP S/4HANA in detail and look at main features like Fiori, HANA database, different deployment options, and the Simplified Data model. Finally, we will close the course by covering different migration approaches like Greenfield, Brownfield, and Bluefield along with the Project Methodology which is SAP Activate.
Learn how to debug CDS, AMDP (New HANA technologies), or Fiori. These are must-have skills in today's SAP S/4 market, and these skills are in demand! This course aims to teach you how to debug these new programming technologies using easy, step-by-step real-life SAP examples without having to learn any programming.
Complementing the Buying on Ariba course, now you can understand how to use the Ariba Discovery for Selling system, and reach a worldwide business network of more than 4 million buyers. Using this network and free registration, you will be able to find leads matching your product or service offerings and have them noticed by the right buyers. This Ariba product can be used regardless of your business and company - with more than 20,000 categories, all kinds of goods and services can be traded.

SAP SuccessFactors
This overview course will cover Recruiting Management in SuccessFactors. We will discuss the Pre-Requisition Process, Job Requisition, and Posting. In addition to this, you will learn the Candidate Application, Selection, and Interview Process. Finally, the Offer Process and Closing Job Requisition steps will be covered. We will have system demos of the key items of this process directly in SuccessFactors.
This course will cover reporting concepts used in SuccessFactors Employee Central. You will learn how the Report Center is used as a report depository and the types of reports available. In a system demo, we will look at how to access and navigate the Report Center, run and download ORD reports and create a Table/ Adhoc Report.
In this course, you will learn key activities for Succession Planning in SuccessFactors Employee Central. We will provide an overview of Succession Planning and then demo the steps in SuccessFactors to update a Talent Profile and identify a Key Position. In addition, the course will show steps to working in the Succession Org Chart and understanding Rating and Ranking for Successors, with the Lineage Chart and Performance-Potential Matrix.
This course is comprised of Manage Event, Event Reason, and Workflow topics in SuccessFactors Employee Central topics. We will discuss the basic concepts and then demo steps in SuccessFactors to create an Event Reason and Update Employee Data. In addition, the course will further discuss Workflow Administration and show steps to create a Dynamic Group, Edit Workflow, Approve Workflow, and Complete Workflow Item Approval.
Topics in Personal Development – Career Skills
This is a follow-up course to Getting Started with Reflective Practice and so it assumes that you have a sound working knowledge of reflective practice, to begin with. It has been developed with two groups of people in mind: (i) practitioners who want to take their knowledge of reflective practice to the next level; and (ii) managers who have responsibility for promoting reflective practice within their domain of responsibility.
This course is a practical action-oriented course designed to give you the tools, tips, and strategies used to be more resilient over time in your life and at work. Get an insight into resilience, and understand how to recover quickly and positively from setbacks, adapt well to change, and keep going in the face of adversity and challenging difficult times. Learn how to develop your own personal resilience plan.


Topics in Business Skills
Meeting virtually doesn't have to be just boring talking heads on a screen! If you know how to use the tools Zoom provides, you can lead engaging meetings where everyone can participate. This course takes you through the settings you'll need to begin and the basics for sharing your screen. You will learn how to use whiteboards, annotation, and polls and then expand into complex meeting structures like breakout rooms for small group collaboration and understand how to manage them.
Modern applications heavily rely on a variety of database technologies for storing and querying multiple types of data. In this training, we will learn the main types of database technologies (e.g. SQL, NoSQL, NewSQL), including the technical concept, market use cases, advantages, and disadvantages of each database technology while following the database evolution path. In addition, learn how such technologies are offered as cloud-based database services (DBaaS) by leading public cloud providers – Azure, AWS, and GCP.
The course is designed for beginner Google Docs users looking to sharpen their productivity skills and save time. You will learn many tips and tricks, get new resources, and view how-to demos to ensure that you are utilizing Google Docs to its full potential. Learn to bring your Docs to life with smart editing and styling tools to help you format text and paragraphs easily.
In this introductory course, learn how to create your first Macros and edit them using the Excel programming language, VBA (Visual Basic for Applications). Begin with a basic overview of Macros in Excel and then learn how to create simple and more complex timesaving Macros. You will learn VBA basics and how to edit and debug Macros, create a Macro from scratch, and how to create a custom Macro ribbon for your Excel toolbar.
New Courses in Spanish