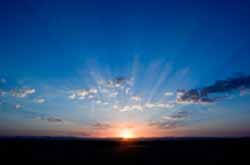 In the SAP training world, there seems to be a certain reluctance to try some new tactics. Before I arrived here at Michael Management, if you asked me to describe one of my corporate training experiences, I'd probably go on about classrooms, rows of seating, PowerPoint presentations, and colleagues grumbling about their work piling up back at their desks. Sound familiar?
We talk about this quite a bit here at Michael Management. It's not surprising since we are in the SAP eLearning business. We are crazy interested in making SAP training more effective and progressive. We do not believe SAP training has to be dull or, dare I say, a nuisance. After all, it costs money to run a training program and if that training isn't effective or is neglected all together, it can cost even more. In other words, SAP training should have a positive impact on a company, not a negative one.
A few months ago, we polled over 1400 SAP professionals with our 4th annual SAP training survey. Each year we want to find out just what is working in the SAP training world and what isn't. What challenges did these professionals face? Were there any notable trends? Was Darth Vader really Luke's father? (Just seeing if you're paying attention.)
I could give you some facts and figures from the survey here, but I'd rather let you see them all for yourself. But what I can say here is that there is something on the horizon. It might be a sliver or a dot, but it's growing.
There is a shift going on from the old to the new, from the classroom to the computer screen. This makes sense to us because time and again we find that our SAP eLearning solves many of the issues raised in the survey. We hear this often from our clients. But, see for yourself.
Take a spin on Michael Management with a Free SAP lesson.
Or, download the SAP Training Survey to see what's really going on in the SAP training world.