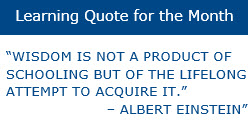 Summer is nearly here! Have you met your learning/self-improvement goals for the year yet? We have new topics for SAP in Logistics, and our first VMS (Vehicle Management System) courses! Looking for other skills to grow your resume? Improve your Microsoft knowledge, learn a new programming language or delve into Management Skills.
Topics in SAP and S/4HANA
SAP HANA Machine Learning: Logistics Routes Segmentation
Learn how to use the SAP HANA Machine Learning K-Means grouping function included in the Predictive Analysis Library. We will find the logistics segments by analyzing multiple variables: 1) Distance of each delivery order 2) Weight 3) Month of delivery to know the season peaks. 4) Priority of delivery. We practice step-by-step SQL queries to execute the Grouping SAP Hana function.
Pricing in S/4HANA - Introduction and End User Functions
Pricing in SAP is not only about deciding the cost your company sells an item for. In SAP, you can use the standard version, modify the standard version, or create entirely new definitions to suit your own business needs. Thanks to the complex structure of Condition Techniques in SAP, end users can work in a streamlined and effective way in their daily tasks through SAP S/4HANA. In this course, we will discover what is at the base of SAP Pricing Calculations.
SAP MRP - Keeping it Simple and Easy to Understand
SAP Material Requirement Planning (SAP MRP) is a tool that helps in planning the required quantities and schedules of a given material. This is an ideal starter course to learn SAP MRP by getting to know the essential parts of the system that make the SAP MRP run. This course consists of a combination of easy-to-understand explanations and SAP system demos to give students a basic understanding of Material Requirement Planning.
Customized SAP Finance Configuration Using SPRO
In this course, you will learn essential skills for working with the SAP Implementation Guide. You will learn how to create SAP IMG Activities, how to utilize relevant T-Codes for customization, and how to add them to your SAP Favorites. You will be provided with a downloadable IMG Guide that will allow you to create your own Customized Worklist to make your next project more efficient.
Introduction à ABAP dans SAP S4/HANA (en Français)
ABAP est le langage de programmation de SAP. Ce cours couvrira les bases pour les débutants. Les sujets abordés intéresseront les consultants du monde SAP, quel que soit leur module préféré. En effet, ABAP est partout dans SAP, et acquérir de l'expérience et des connaissances dans ce domaine ne peut qu'augmenter les compétences et permettre de comprendre ce qui se cache derrière les subtilités de chaque fonctionnalité.
Intermediate Vehicle Management System - Part 1
This is part one of the Intermediate VMS course that builds on the lessons learned in the introductory course. We will explore in more depth the available functionality in the VELO transaction. Lessons take a much deeper dive into the SAP IMG structure to customize the solution to more fully meet your business requirement needs. Specific topics covered include variant configuration object characteristics, dependencies and pricing, and vehicle business processes such as search and returns.
Intermediate Vehicle Management System - Part 2
This is part two of the Intermediate VMS course series. We continue to take a much deeper dive into the SAP IMG structure so that you can learn how to customize the solution to more fully meet your business requirement needs. Specific topics that will be discussed include more detailed searches, variant configuration, and additional vehicle business processes.
Topics in Business Skills
Learn Python Programming - Beginner To Expert
In this course, you will learn what is needed to become a professional Python Developer while creating programs, apps, scripts, games, and much more. In this practical, hands-on course, our main objective is to give you the education not just to understand the ins and outs of Python Programming, but also to learn exactly how the software development industry works, the different roles within a team, and how to land a Python Programming job without a degree.
Qlik Sense is an amazing data visualization tool. In this comprehensive beginners course, we teach you how to become a Qlik Sense designer from scratch. You'll start by learning how to load data into Qlik Sense, how to create stunning Qlik Sense apps, how to create and edit your first visualization, how to use the various charts, graphs, and tools available. After that, we move on to using scripting in Qlik Sense, numeric functions, string functions, date and time, and Geo Analytics.
Snowflake Database - The Complete Cloud Data Platform
Snowflake is currently one of the hottest cloud data platforms in existence. It has gone from its initial release in 2014 to capture 20% of the data warehouse market in seven short years. Snowflake developers and administrators are becoming a hot commodity. The goal of this course is to prepare you for a career in Snowflake and the Snowflake Core Certification exam. Virtually everything you need to know to succeed in the Snowflake environment and passing the exam is contained in this course.
Introduction to Web Development
This course will teach you the very basics of web development. We will dive into HTML/CSS and a little JavaScript to see how websites are created. HTML will form the foundation, as it is still the basis of 92% of all websites online. Further down the road, we will see how a need for CSS and JavaScript was born. We will show you how to use CSS to prettify your website and we'll use JavaScript to add functionality.
Topics in Personal Development – Career Skills
Decision Making: Solve Problems With Emotional Intelligence
Throughout each day you are confronted with a variety of problems and decisions that require a rational, thoughtful response underpinned with good emotional awareness. This course is about proactively working towards solutions that help you to make timely decisions as you solve work problems to bring value to your company and your customers. In addition, the skills, processes, and tools taught can bring value to other aspects of your life.
A Practical Guide to Key Management Skills
After completing this course, you will significantly increase 15 key management skills by adopting a set of practical tools in your day-to-day work. The tools in this course are relevant to any managerial position (line management and project management), easy to implement, and will deliver an enormous impact on your management skills. Your colleagues will soon experience you as a manager who is calm, in control, and can build an engaged and performance-based team.
Improving Diversity and Inclusion (DEI) in the Workplace
Diversity and Inclusion are more than policies, programs, and headcounts! Did you know that employers who create equitable workspaces outpace their competitors? By respecting the unique needs, perspectives, and potential of all their team members, businesses earn trust and commitment from employees. This results in lower turnover, a more worldly outlook that generates new ideas and innovations, and more productivity overall. This course is a primer in understanding diversity and inclusion, how to recognize bias and microaggressions, and becoming an ally for diversity in your company.
Microsoft
Mastering Word 2019 – Advanced
Learn intermediate skills of Microsoft Word 2019 or Word 365. Microsoft Word is hands-down the most powerful document creation tool on the planet. While used by millions of people each day, there are very few who know how to use Microsoft Word properly. In this comprehensive course, we'll help you build on intermediate skills in Word 2019 or Word 365 to create more professional and effective documents.
Learn to power your Gmail account and get the maximum benefit from all the tools Gmail has to offer. With Gmail, Google provides unprecedented and inexpensive access to business tools that previously cost hundreds or even thousands of dollars. This course shows you how to use the tools, manage your inbox, create and group contacts, even make it look more like your Outlook app!
Learn how to use Office 365 Planner to organize your team and their tasks using a powerfully simple visual format. This planner tool is a powerful team management tool, providing features comparable to standalone project management apps, but without the high price tag. In fact, Planner is free with most Office 365 Business plans. Learn the details on what Planner does and how teams use it effectively to delegate and manage tasks.
It is possible to manage a project all within Excel! In this course, learn to create the deliverables of a Project Management Plan with worksheets including Project Charter, Requirements, Issues, Work Breakdown Structure (WBS), Risks, and Stakeholder Communication. When all of the information about your project is inside one workbook, you can answer any question, and you'll always know where to track a new piece of information.
Microsoft 365 Office Essentials 2020
Learn to organize and maintain your virtual office using Microsoft 365. The powerful, everything-you-need-in-one-easy-bundle online suite Office 365 is far more robust than classic Microsoft Office. Easy, collaborative online tools combine with traditional Microsoft apps to form a powerful productivity-boosting tool - and in this course, we'll show you the basics of everything Microsoft 365 (formerly Office 365) has to offer!
Mastering the Basics of Excel 365
When you master Excel 365, you have one of the most practical and valuable skillsets in modern business. A spreadsheet guru can work wonders—from organizing lists; to creating multi-layered, interactive reports; to answering critical business questions like ROI, budget allocations, expense tracking, and more. This course is your first step towards becoming an expert at using Excel 365.
Microsoft Outlook Outlook is packed with great tools - but there are a few easy tricks that can make a tremendous difference in your efficiency. By automating features, tasks that you do on a regular basis will become simpler and faster. Topics covered in this course include quick steps, creating reusable text, implementing searches/rules, using color, and managing and organizing your email by using a task list.
Microsoft 365 Admin Tips and Tricks
Learn the secrets to keeping your Microsoft 365 tenant safe and secure. In this course, a Microsoft 365 MVP, shows you how to administer and secure tenants for a company and its clients. Learn how to access the various admin centers and where to perform necessary tasks, while also getting tips and tricks from the experienced instructor.