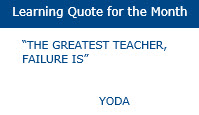 5/4/2021 – The force is with us! Another great month of courses with our Spanish and French selections continuing to grow. Have you learned about SAP's latest product RISE? We have a great introductory course with what you need to know to be in the know!
Topics in SAP and S/4HANA
SAP S/4HANA Enterprise Management
This high-level course covers topics such as the HANA database itself, SAP Fiori UX, and changes to the enterprise suite with relations to the application stock. From this course, you will familiarize yourself with S/4HANA in its entirety, so that you can focus your subsequent learning towards the module that is important to you.
SAP SD Pricing in Sales & Billing Documents
This course provides an in-depth understanding of SAP ECC SD Pricing usage in Sales Documents, with a focus on sales orders and billing documents. This includes all the components of pricing in the sales order like the pricing procedure structure and contents, pricing procedure determination, critical fields for pricing in SD & sales order fields used for automatic pricing, updating sales order pricing, sales order pricing analysis, pricing in the billing document, account determination, and other advanced pricing topics.
You have learned the basics of SAP - but do you feel that sometimes things just take too long or have too many steps? Remove that frustration by working smarter in SAP. Learn great tips and tricks that you just might not know about that can save you time and effort every day while you work in SAP.
Rise with SAP(S/4) – Business Transformation as a Service
In this short course, we introduce you to SAP's latest offering called Rise with SAP, which is offered as a Business Transformation as a Service. This is a theoretical course that would cover all the important concepts around Rise with SAP and the different components associated with this new offering.
Mastering SAP Available to Promise (ATP) in S/4HANA
SAP S/4HANA has changed the way we manage stock availability with the introduction of HANA, aATP, and BackOrder Processing (BOP). In this course, we will learn one of SAP's core functionalities, Available to Promise (ATP) in S/4HANA. We will master SAP's new capabilities and apply them to business settings.
Production Order Processes of Discrete Mfg in FICO
Learn the Production Order Processes of Discrete Manufacturing in SAP. We will walk through explanations of accounting logic and learn how the main configuration and pre-requisites are displayed. Examples provided showcase both actual postings and month-end postings including the profitability analysis CO-PA.
Topics in Personal Development – Career Skills
Critical Thinking with Emotional Intelligence
Emotional intelligence has been identified as a fundamental leadership skill in the 2020s. Using emotional information appropriately builds relations and supports critical thinking and problem-solving. Good critical thinking involves the evaluation of sources, such as data, facts, observable phenomena, and research findings and considers unconscious bias.
This course is a practical action-oriented course designed to give you the tools, tips, and strategies to increase your resilience in life and work and to build the resilience of your business or workplace. If you are not in a managerial position you may prefer the Resilience for life and work course, as it will be more relevant to you.
Topics in Business Skills
Learn to collaborate, store, share, and access your files any time from any device. Google Drive is an accessible, secure, and free tool for collaborating, sharing, editing, and storing your files in the cloud. If you have a Google account, you already have a Google Drive!
User Story Map is a simple Scrum concept - it is arranging user stories into a helpful shape to communicate important information effectively. User Story Mapping is used by top companies in all industries to visualize goals, manage projects, pitch new products, and achieve a favorable consensus within a team.
Designing and Creating Word Templates
Learn how templates in Word can increase your productivity, save time, and create consistency. Being able to quickly create documents that have a uniform look and adhere to company standards can be challenging and time-consuming. Learn basics about effective design and using headings, sections, and your company's logo, fonts, and colors to produce professional and effective documents that stand out from the standard.
Are you ready to put away some of those separate apps and combine their features in one convenient place? Teams can be your Wiki, your file system, your calendar, your text/conversation place, and your collaboration space! Learn to collaborate and communicate with Microsoft Teams.
Emotional Intelligence for Change
Managing the way you respond to events and your ability to communicate effectively is essential for change leadership, for managing people effectively through change, and for managing personal change. This course has been designed to explore the role of emotional intelligence in change and the ability to quickly and easily adapt to change, which is often a competitive advantage for a change leader.
OneDrive and OneDrive for Business can radically improve your productivity. Both OneDrive (the free, personal version) and OneDrive for Business (the corporate version included in most Office 365 plans) have the same mission: To allow you easy access to your documents and files from any device, any time, and securely share them with others.
Learn the great features of PowerPoint 2019 or PowerPoint 365 delivered in highly informative lessons. This course will show you how to turn a lackluster presentation into something that is visually stimulating that works to keep your audience engaged.
New Courses in Spanish
S/4HANA Coste de Producto y Material Ledger
New Courses in French
Logistics Execution - Warehouse Management
Initiation SAP ERP Débutant - Les Bases