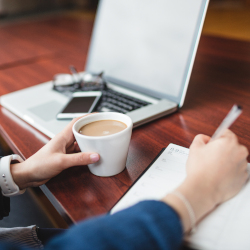 With SAP being one of the most dominant enterprise software suites in the world, companies across the globe are looking for ways that they can hire the best SAP talent to help their companies thrive.
But how can you start working in SAP? And how do you start your own SAP training?
The answers to these questions can vary, but generally speaking, they break down into three simple options that anyone learning SAP can adopt.
The real question is not in terms of curriculum or certification. The real question comes down to your schedule.
That's why we recommend three ways that you can pursue your SAP training — paying per course, paying annually, or getting company-wise SAP training.
We'll explain more with each option below.
Option 1: Pay Per SAP Course
Paying per course is a great way to go for busy individuals who have a hard time envisioning that they'd get the most value from paying on a recurring basis.
Paying per online course is often more expensive in the long run — such as paying for multiple courses throughout an entire year — but it's much more affordable for someone who only wants to complete one or two courses for their SAP training.
In addition, paying per course offers a new SAP specialist to get a "feel" for different certification options in a variety of fields.
For example, someone may be drawn to the career path of a developer or, conversely, an HR specialist.
By paying for individual courses, a person in this situation could get both courses, try them out, and determine which one feels like a better fit.
In this regard, paying per course doesn't just get someone a good value in terms of monetary purchase — it also helps them plan their futures and where they want to take their careers next.
It's also possible for someone to purchase on a course-by-course basis if they're already a certified SAP specialist. Individual courses may cover recent updates or new launches that SAP specialists need to learn in order to stay up-to-date with their expertise.
By doing this, an SAP specialist doesn't have to go through a litany of coursework to ensure that they're up-to-date. They can get the one or two courses that they need to learn and go from there.
However, paying per course isn't for everyone.
That's why the next option of paying for annual access may be for you.
Option 2: Pay Annually
Paying an annual subscription fee can be a big decision for an individual or small team.
Generally speaking, this means that you're making the choice to pay for access to a library of courses — instead of the courses themselves — so that you or your business can constantly work through lessons to stay sharp with SAP.
In this way, paying annually can be a great way for you to keep the option open for ongoing education. Allocating some budget toward this kind of education can also offer significant savings over paying course-by-course.
Investing in education in this way can pay immense dividends for anyone with a career that relies on SAP knowledge, and it makes sense for any individual or team that has a budget that allows for ongoing education.
Option 3: Get Your Employer to Pay For It!
Paying for SAP training is often done on a company-wide level. This means that companies pay a lump sum for an entire year's worth of access to an SAP training subscription for their employees.
Typically, for enterprise-level companies that use SAP, this can amount to hundreds or even thousands of employees.
However, one of the big fears of investing in this level of SAP training is that a department may not have a way to "prove" that paying for the subscription has benefited the team and, as a result, the company.
This is why a lot of teams choose to have demonstrations for other departments or upper management, allowing them to see the effect that the monthly subscription has had on the expertise of each individual employee. This is also where it's important to choose a provider that offers a Learning Management System with analytics that demonstrates user adoption and progress.
Additionally, some companies choose to roll out a certain level of change to job descriptions across the board. This can include making ongoing learning a part of someone's core role, and it may also include a certain number of course completions or credits to ensure someone stays in good standing.
It can also be used as an incentive for a bonus to ensure that someone constantly has a "next step" for which they can strive in order to grow within their own skillset, their team, and their company.
Overall, corporate payment plans are often seen to be purchased by whole companies because they're the ones with the budget to afford the investment.
The payoff can be equally substantial. Any employer that values the growth and training of its employees should offer access to a training library. So if you need ongoing training for your job role, all you may need is buy-in from the decision-makers in your company.
Are You Ready to Start Your SAP Training?
Do you want to start your journey in SAP training? We have the solutions that will work for you!
At Michael Management, we make it possible for enterprising and ambitious SAP specialists like you to expand your skillset in any direction you'd like to take your career.
Feel free to browse our extensive course library, explore unlimited individual access to our SAP courses, or look into corporate SAP training options to get started.