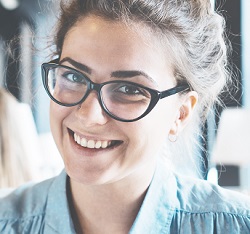 Every happy worker is a productive worker. Happy workers are some of the most productive workers on the planet. The problem is that happy workers don't just happen by themselves, and you have to be proactive if you want your workforce to be happy.
In fact, for many of us, happy habits at work are rare. By happy habits, I mean things like enjoying a laugh every morning or writing down three things that made you happy yesterday before beginning your day. This is about positive thinking and making small changes to improve our happiness and life in general, some of which may sound weird at first, but you'll soon get used to them and see the results.
In a modern, fast-paced life, it is easy to lose track of what being content means; we are constantly occupied with work tasks or personal challenges; not that there is anything wrong with that, but finding a balance between happy habits and our own happiness can improve our life in general, so here is a quick list of six easy practices that will enhance your work day:
Good morning!
This first happy habit is one of my favorites. Instead of rushing into your office when the clock strikes eight and checking your email instantly, why not have a cup of coffee first and greet your colleagues with a smile and a good morning? Don't worry if you're late; it will be easier to forget about that if you have already made a joyful beginning for your day.
A happy mind is all in the choice.
The next happy habit that has improved my business day and mood has been taking time every morning to write down three things I am pleased about. Try to be specific and recall that something positive happened on a particular date or specific time, like a happy memory of something big or small. This happy habit can improve your day because you will have to think about what happened in the past that was good; doing so tends to give life more perspective and meaning.
Related course: Resilience in Life and Work
Always laugh at yourself.
This happy habit is essential if you are a perfectionist. Laughing at yourself doesn't mean thinking that you're stupid, but it is about being able to be happy with who you are. It can improve your workday because it will stop you from constantly dwelling on things that didn't go the way they should have and allow you to move forward without regrets about not doing something better.
It is never too late.
Start your day with this happy habit to improve your work life and workflow because it will allow you to focus on the present, which is very important in modern life.
You can forget about that task at 3 pm if you are happy with what you have done so far, but always leave a part of your workday for future assignments. Being comfortable with yourself or satisfied with what you have accomplished so far can improve your whole day.
What if I never met you?
This happy habit is about gratitude; it can improve your workday because it will make you happy by reminding yourself how great things are in general, but even more because of all the little things that make up your life. By being comfortable with everything you experience - happy or sad, happy habits like this improve your workday and life in general.
Improve your skillset.
Another aspect of being happy and confident at work is learning new skills or expanding on your existing expertise. Get into the habit of being a lifelong learner. You can take a few quick online lessons throughout the day as your schedule permits, and by the end of the month, you will have earned a new certificate to add to your resume.
For example, consider upgrading your business skills with these popular courses:
Interactive Dashboards in Excel
Microsoft Office 365 Essentials
How to Deal with Difficult People
Managing Equality, Diversity & Inclusion
Share this helpful article about six happy habits to improve your workday and bring more happiness into your workplace today!