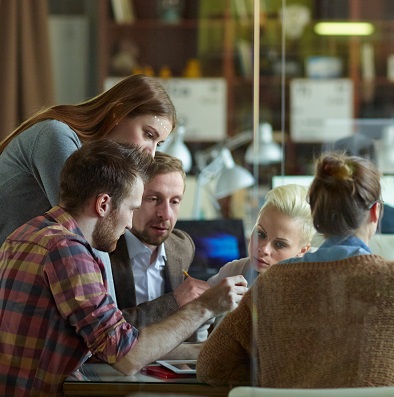 You heard your email notification—it's another meeting. Is it about something important that needs to happen? Does it conflict with something else that you'll have to move, change or miss? Or is it another cup of coffee so you don't fall asleep again?
Meetings are the bane of most employees' existence. Many people feel like they could get so much more done if they didn't have to go to meetings. But many are important, and you may not be able to cancel. So how do you have your meetings and keep them from becoming fodder for memes? Try these productivity hacks to keep them on track.
10 Productivity Hacks for Optimal Meetings
Ask yourself: is this meeting really necessary? While the memes are amusing, there is some truth to them. Can the same goal be accomplished with an email or a phone conversation? If it can, do so. If not, start with the next hack.

Who needs to be in this meeting? Keep meetings manageable by only inviting the people who are necessary to it.

Impose strict time limits on meetings. This ensures that the time is used well and that each comment contributes to the task at hand. If your weekly meeting takes more than 30 minutes, consider cutting it down to 30, or even 45. Does it work better than a full 60 minutes or more? Keep it.

Create an agenda. This may sound formal in the age of business casual, but it isn't. An agenda sets out the plans for the meeting and what you need to accomplish. It also helps attendees prepare in advance and keeps the meeting on track and reduces cross-talk and tangents.

Consider phrasing the agenda items as questions instead of statements. This will stimulate creativity among members and spur a range of solutions.

Send the agenda out at least 24 hours ahead of the meeting. This gives everyone a heads-up for what's expected, time to prepare, and what's being discussed.

Make a list of questions or concerns you want to address in the meeting. You'll be better prepared and able to discuss what's needed.

Establish ground rules. Make sure that your meeting both starts and ends on time, and ask participants to silence their phones. Don't wait for stragglers—let them catch up later, either with other attendees or with post-meeting communications. After a few late arrivals, most will realize that they need to attend on time.

Stay on-topic. Nothing derails a meeting into boring oblivion like someone heading off on a tangent. Holly Reisem Hanna, author of Time Management In 20 Minutes A Day recommends using the "Parking Lot Method" for dealing with topics that aren't on the agenda. That is, the facilitator acknowledges the off-topic comments and takes note of it with the speaker's name to address later. This allows individuals to voice their input while reinforcing the need to stay on track. For cross-talkers, mention at the beginning of the meeting the need to stay on topic and on time, and politely request that they let another person finish, then allow them to speak when the other person completes their thought.

Take notes and/or minutes and send them out within 24 hours after the meeting. This will remind everyone about what was discussed and ensures that everyone understands their deadlines and responsibilities.


5 Tips to Make the Most of Virtual Meetings
It's great to be able to sit at your desk and multitask while you listen, right? But the truth is you wouldn't do that if you were in front of the rest of the meeting attendees. Virtual meetings should be conducted as well as in-person meetings with active participation and full attention.
Consider team members in various time zones. Do you know where everyone is? If you don't know, ask. A meeting set for 7:00 am Eastern is 4:00 am on the west coast, and a 4:00 pm meeting on the west coast is 7:00 pm Eastern. Make sure to check everyone's location before scheduling.

Notify attendees of the platform you're using. Include instructions on downloading any required software or apps and instructions on dialing in.

Send out access instructions with the meeting notice and agenda. Sending everything separately almost ensures that something will be lost.

Test out the technology to make sure it's all working properly. Whether you're using Skype, Zoom, Slack, or any of the other numerous collaboration platforms for your meeting, check it to make sure it's working before your meeting. Do this before each meeting—upgrades can affect performance if you're not familiar with them.

Ask attendees to check their access and systems as well. If they're familiar with the platform being used, you'll have fewer people signing in late as well as starting the meeting on time.


When There's an Elephant in The Room
Sometimes there are topics that need to be addressed but are ignored. If there is an elephant, head off potential conflicts ahead of time with a little preparation.
One way is to speak briefly with attendees individually prior to the meeting to discuss their concerns. You'll be aware of these concerns prior to the meeting, and individuals can express their opinions in a "safe space" instead.
If it's obvious that there will be a conflict in the discussion, Hanna suggests starting the meeting with a statement such as, "I know some of the topics we are discussing today are polarizing, but I want to remind everyone to keep an open mind and to be respectful to one another so we can have a productive meeting."
Does Your New Year's Resolution Involve Changing Careers?
Join thousands who have embraced a new job and a new career path with SAP. Michael Management is the premier online e-learning platform to learn a little SAP or everything there is to know. We've helped more than 300,000 learners just like you become certified in SAP. Our exclusive online learning platform is available 24/7, so you can learn on your own schedule. Check out our YouTube channel to see more about us and about how mich in IT.
Contact us today to find out how you can get started learning SAP.