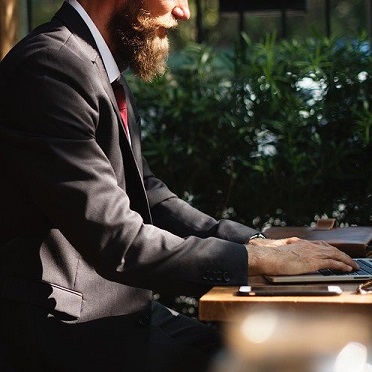 If you have ambition, you want to improve your lot in life. Who doesn't? Almost all of us have the ambition to make a better life for ourselves and our families.
The problem is, lots of the advice you read makes significant career advancement seem like an insurmountable task!
They'll often suggest going back to college or getting an advanced degree. That's all well and good, but often not even remotely practical, unless you have the luxury of excess time and money.
That last line probably made you want to either laugh or cry. Who has extra time and money? Not me, and probably not you either.
Does that mean you are doomed like the hamster running himself dizzy on a never-ending wheel?
Fortunately, no!
Online Learning IS The Future
The trick is to improve your job skills without getting lost in an expensive, time-consuming academic maze. College is not the only place to advance your skills!
Internet-based learning has exploded in recent years. You can find training courses online for virtually anything.
Finding online classes might be the ideal way to pump up your resume without disrupting your life too much. You can take online courses anytime, so it is much easier to fit into your already busy schedule.
What Job Skills Are In Demand?
The last thing you want to do is take classes in skills that are outdated. Not too many HR managers are going to be impressed if you brag about your skills on a typewriter!
Given that 90% of companies worldwide use SAP software, SAP training might be just the leg up you're looking for.
Certified SAP consultants are in huge demand all over the world, and the demand keeps rising. Job board Indeed.com shows an average salary for an SAP Consultant to be in the range of 90 to 120 grand per year.
Indeed also showed a whopping 130 thousand positions listing SAP skills as a requirement.
That's a lot of jobs at really fantastic salaries. Go for it!
Becoming an SAP consultant, or even just brushing up on a few specific things related to your current job, would give you a real advantage for career advancement.
Where To Find Quality SAP Training
As with all subjects, SAP training should be prepared by true experts, not someone who just tossed out an internet shingle yesterday because they know SAP training is a hot trend.
Look for genuine credentials, depth of knowledge and a comprehensive approach.
You can find a list of quality SAP courses here.
You can customize an SAP learning program based on your current status and your goals. For example, let's say you work in Human Resources but you're on the bottom rung of the company ladder. Get an SAP certification as an HR administrator, HR manager or HR payroll manager and shoot to the top.
You can choose from a wide variety of SAP career paths.
Keep Yourself Up To Date
Software changes can feel like a rapidly-turning wheel of frustration. Remember the hamster? Poor thing got so dizzy trying to keep up with new developments he fell off! When it comes to software updates, it seems like just as you learn a program, they change it! Or is that just me?
Keeping up with all the many software changes and updates is a good way to improve your job prospects, whether you want a new job or want to stay and advance from where you are now.
Continually updating your SAP skills with online SAP training can be a big boost to your career, even without going all the way to certification. There's not a company in the world that won't appreciate efforts made to stay current.
If you really want to be considered a rock star, show that you took the initiative to improve your skills, and didn't wait to be told. That's going to be a huge gold star on your resume.
In Summary…
Improving job skills is a great goal!
SAP training can help make you a more valuable employee!
You can make more money!
You will have more job security!
It doesn't take forever or cost a fortune!