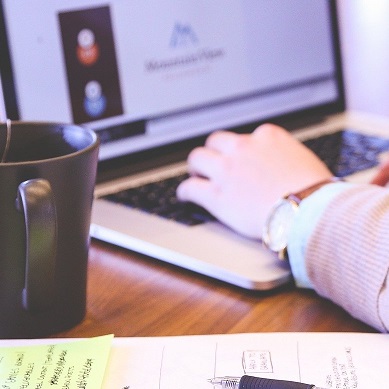 If you ever feel like you're not getting much real work done because of repetitive manual tasks in your work life, you're not alone. A recent McKinsey report showed that 19% of the average worker's week is spent searching for information, and 28% is spent dealing with email. That's a lot of busy work before you can get to what you need to do.
Technology was created to improve the work process and help us become more productive. But has it helped? Think about how often do you copy-and-paste.
If you've ever wondered if there was a better way to do something, there is.
1. Get More From Your Productivity Tools
Using these kinds of tools consolidates team communications so that nothing slips between the cracks.
If your company has tools like Slack, Asana, and Basecamp, you can extend their productivity by integrating other tools, such as Outlook or your Google calendar. These tools can be synced so that you can create new tasks from your CRM, an email, or the calendar.
Slack also has a built-in "Slackbot" you can use to remind you or someone else about an upcoming task, meeting or other events, and set up workflows so that it eventually becomes mostly hands-off.
2. The Calendar Conundrum
It's time to stop the endless emails and phone calls to get a meeting or other calendar event set up, especially with people outside of your company.
Using a tool like Caldendly lets team members, customers, or others tell you what times work best for them. You'll share a link in your email, and everyone you want to invite can click on the times you set up to schedule the email that works for both or all of you. Once selected, Calendly adds the time to everyone's calendar automatically. The tool integrates with Outlook, Google, and other calendar platforms easily, as well as your CRM. It can also integrate with web platforms such as WebEx and GoToMeeting to automatically set up your meeting.
3. Blog And Social Media Updates
If you're responsible for updating Facebook, Twitter, LinkedIn, and other social media, you know that this can take time—especially if you're also creating the posts.
Content management tools like Hootsuite also allow you to schedule your updates and posts weekly, monthly, or whatever frequency your company uses. Create your posts, ads and other content in batches and schedule them accordingly.
WordPress also has a scheduling function for blog posts, as well as linking the blogs to your social media accounts through the Jetpack plugin. When you publish a blog or schedule it to publish, it will also go to the social media accounts that you link. This means you can create several blog posts at one time, add them to your WordPress site, and schedule them for publication.
4. Website Reporting
Google Analytics can be configured to send you a weekly report on your website's traffic and other important information in a neat package. You can learn about your audience, find out what they're doing on your website, as well as why they're leaving. The data is collected automatically, you can customize your own reports, and it integrates well with other tools like Google Ads. Of course, the best feature of Google Analytics is the price: it's free.
5. Faster Typing
No, we're not suggesting a typing class. But if you're repeatedly sending out the same information, either in text messages or in emails, there's a way to send them faster and easier.
Text expanders such as Phrase Express allow you to set up keystrokes as a shortcut so that you can include repetitive information. Your email, cell or office phone, or your company's address are just some of the things that you can set up to send easily instead of typing them repeatedly every time someone asks you for them or you need to add them to a document. You can also use a text expanders to create template emails.
Want to do the same thing on your phone? Text replacement settings on your business (or personal) smartphone are easy to set up and save specific words or phrases that you can send out quickly.
6. Making Apps And Tools Work Together
You're probably using a series of apps for different functions. But do they work together? Chances are, they don't, but there's a way to turn them into friends without writing a word of code.
Zapier is a work automation tool that allows you to create a "Zap" or workflow that does exactly what you need it to do. For instance, if you've set up a form in Google to collect information, you can set up a "trigger" to notify you when it arrives in your email, and star it automatically. You can also set up a "Zap" that logs those emails from the form into a spreadsheet on Google Sheets. If you're a fan of the note-taking app Evernote, you can also integrate it with Gmail to send specific emails into your Evernote account.
Meeting notes in your email can also be added to your calendar in Slack, post a new Google Calendar event directly into a Slack channel, as well as activate Slackbot reminders for Google Calendar events.
Can't find a Zap you like? You can also create your own quickly and easily. Zapier works with over 2,000 apps to create a custom workflow that works best for you. Although they offer various prices for different company sizes, you can always sign up for the free version that's "free forever," and use it on your own.
7. Time Tracking
Working on multiple projects and need to keep track of your work? Make time tracking simple with a tool like Harvest. It works with a wide range of apps and tools like Asana, Slack, Trello, Zapier, and even has an app for both iPhone and Android mobile devices. Having information about time as well as expenses and helps you manage your team better as well as streamline your billing and invoicing process.
8. Visual Tools
Visual tools are especially helpful for creative types, but can also be a valuble resource for start ups, project management. For example, Milanote is the visual way to collect everything that powers your creative work. Simple text editing & task management helps you organize your thoughts and plans. Upload images, video, files and more.
Learn SAP Online, On Your Time
Are you using SAP at work, or is SAP in your future? Get ahead of the curve and begin learning SAP now. Michael Management offers online SAP instruction that you can complete on your own schedule, including certifications. Interested in a new SAP career? We can help you get started. Contact us today, or visit our YouTube channel to see more about how SAP works.