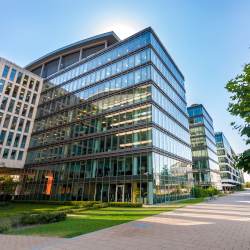 The SAP Sales & Distribution (SD) Module plays an essential role in the ongoing success of many companies and is heavily used by Sales & Distribution Consultants and Specialists alike.
In a nutshell, SAP SD covers everything that has to do with the processes of sales and logistics, including concepts like credit management, processing, shipping, billing, and more.
Naturally, this is an immense amount of information for anyone to learn either independently or in an educational setting. It's why so many ambitious professionals experience challenges while going through the SD module.
So what can you do if you're feeling stuck and frustrated with the SAP SD module? And what should you do if you're just about to jump into the module for the first time?
Let's discuss several of the main parts of the SAP SD module, why they're important, and what they cover.
Master Data
Master data is a fascinating part of the SAP SD module that covers something SAP does that many other software platforms avoid — aggregating customer, material, price, and credit data all into one space.
SAP master data got its name from the fact that it is a singular, comprehensive view of the information that a sales professional would need to know in order to understand an organization's sales performance.
Often, this individual would be a sales manager, a logistics supervisor, or someone in a similar role. But master data can be helpful to almost everyone at a company, including the C-suite (especially the CFO).
Because of this, it's essential that anyone working through the SAP SD module has a clear, defined idea of master data as a concept and how to use it as a function of SAP.
With this in mind, it should come as no surprise that master data and its use both play critical parts in the success of someone working in sales and distribution. This is why it's included in SAP SD.
Sales
In order for SAP SD to exist, an organization has to have sales!
In SAP, sales are directly managed, structured, and reported in a structured and easy-to-understand format. Like much of the rest of an SAP interface, displaying sales information is entirely customizable to ensure that your company can see the exact information it wants to see at exactly the right time.
On top of that, it also includes concepts like customer details, product details, pricing, feedback, and much more.
In a nutshell, SAP SD tracks everything that has to do with a product in its sales interface, and it's an incredible amount of information at your fingertips.
Whether you need to structure reports, integrate data with third-party apps, or perform some other essential corporate function, the sales part of SAP SD is one of the most intense areas of the module.
Be prepared to expand your idea of "sales" far beyond the idea of selling something. SAP SD is concerned with far, far more than just that!
Shipping
Shipping — also sometimes called "distribution" and "fulfillment" — is the process of sending out product via freight to the people or institutions who have paid for it.
In today's world, shipping as a concept is an everyday occurrence that's commonplace in the busiest cities and the sleepiest towns.
But the fact of the matter is that shipping itself includes a complex, challenging puzzle of deadline-driven urgency that customers expect at lightning speed. This makes shipping a challenge to understand, and it makes shipping even more challenging to enact as an occupation or as part of your role.
To make matters more complicated, SAP SD also includes the processes of returns and refunds in the module. This means that you need to understand not only the process of loading and sending freight, but also the process of receiving it again, determining the legitimacy of a return, and moving forward from there.
Foreign Trade
SAP, as a company, understands that its software is mostly used by large companies, some of which are global enterprises.
As a result, they understand the importance of foreign trade as a concept.
Foreign trade is notoriously challenging to understand, particularly from a legal perspective, even outside of SAP. Sovereign countries can have any number of laws, treaties, and tariffs that determine how goods may enter their borders.
Fortunately, the SAP SD module covers information that you need to know to fulfill the requirements established by foreign trade as a concept. You don't need to have a law degree in order to understand this part of the module — you only have to know how to make the revenue, expenses, and orders work out.
Thankfully, this means that the most complicated part of the SAP SD module is somewhat simplified by looking at it through the lens of sales and distribution in SAP.
Still, this area of the module can be challenging, especially if you've never worked in some form of international trade before.
Progress through the SAP SD Module with Our Cheat Sheet
We developed a handy graphic that you can download for free, print, and reference as you progress through the SAP SD module.
This cheat sheet covers a lot of the information we covered above (plus extra) in a condensed and user-friendly way. The design of the graphic in particular is intended to make it easy for you to find the information you need as quickly as possible.
Are you ready to progress through one of the most challenging and rewarding modules in SAP?
Download your free copy of our SAP SD cheat sheet today!