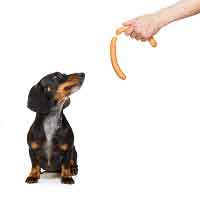 I like companies that 'eat their own dog food'…in other words, companies that use their own products or services in their daily business operations. That's why it's important for us, that we use our own SAP training courses to learn basic SAP skills and new SAP tips & tricks. We also use our own training platform to constantly improve its functionality and usability.
Basic SAP Skills
For example, every new employee here at MMC has to not just take the SAP101 – Basic SAP Skills course, they also have to pass the exam within their first 30 days on the job. This is how we ensure a consistent minimum level of SAP expertise across the board for all employees. In addition, we gather valuable feedback related to what worked well and what needs to be improved with regards to our SAP training content and delivery platform. There is no better way to find any glitches, typos or errors than having employees use the system. We tend to be the most critical of our own work, so nothing gets missed.
We want to make sure that we all speak the language of our customers and experience our training the same way they do. By using our own products, we put ourselves into the minds of our students and we can follow their SAP training journey to pinpoint areas where we need to improve.
SAP Training Features & Benefits
Over the years, we have learned that people really like the hands-on simulation part of our training. Also, people really hate artificial voice-overs which is why we hire professional voice actors to narrate our courses. Oh, and students really like to download hand-outs for each lesson - something that we added a few years back because of the feedback we collected. We're also keenly aware of the fact that different people learn at different speeds and through different learning delivery methods which is why we combine audio, visual, simulation, and off-line learning methods in our courses.
Just like everyone else, we're busy at work and finding (or making) time for training can be hard. Another reason for us to split our courses into small, manageable lessons of 25 minutes or less – these are easy to shoehorn into our daily schedules without missing a beat.
Feedback > Better Training > Better Customer Service
We constantly ask for feedback from our students after each course and then discuss the many great enhancements they suggest. If our team agrees that a new feature or enhancement is needed we strive to implement them quickly.
It's easy to imagine the customer service you would receive if you speak with someone who has no idea what screen you are looking at or why you would be stuck in a certain place. When you interact with our customer service you know that they understand what you are talking about. Something that simple makes our customer service stand above the rest.
Are you eating your own dog food?
What can you do with your own SAP training program to ensure that it meets your learners' expectations and your executive team's ROI requirements at the same time? What metrics do you track? How often do you collect feedback? And more importantly, what do you do with this feedback?
At a minimum, we suggest you do the following:
Be your own best student and take your training courses and try to really learn the topic. Pick a topic that you are not familiar with to put yourself in your students' shoes.
Then try to pass your own quizzes or exams without cheating. Was it easy to pass? Too easy?
Navigate your own LMS, including initial registration and account activation, course enrollment, reporting, etc. – how easy and user-friendly is your platform?
Also evaluate secondary features like gamification, social learning, etc.
And don't forget to look at your own success metrics (you have established critical KPIs for your training program, right?) – can you measure the ROI of your training?
There are many reasons why you need to eat your own dog food at your organization too. It gives you an edge and puts you in a good place when dealing with your customers.
How do you eat your own dog food at work? Please share your comments below.