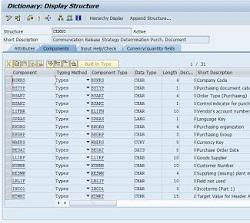 When we spend the company's money, we require the necessary approval from the relevant approvers, even with paper-based purchasing. The same is true in SAP ERP.
A Purchase Order in SAP is a purchasing document that describes products or services the company wants to purchase from a vendor at an agreed upon price, terms and delivery dates. Typically, before a Purchase Order can be created in SAP, a Purchase Requisition (PR) is created.
Once the PR is approved, it is converted to a PO which then is subject to a so-called Release Strategy. The Release Strategy is a a series of steps to automatically route the PO to specific approvers based on various factors of the PO. Learn more about the SAP Procure to Pay process flow.
An approval strategy can be configured with various steps in the purchasing process, including a Request for Quotation (RFQ), Contract, Purchase Requisition (PR), Purchase Order (PO). The strategy specifies the necessary release codes and the sequence in which releases need to be performed.
Purchase Order (PO) Release Strategy Preparation
A PO release triggers based on one or more data combinations. As per the business requirements, this can be a combination of Document Type, Incoterms, Purchasing Organization, or the total value of the PO.
In SAP, we have a runtime structure named CEKKO (Communication Release Strategy Determination Purch. Document), which provides the possible list of fields. The required fields need to be configured to define the release strategy. These fields can be viewed using transaction code SE12, as shown in figure 1 below.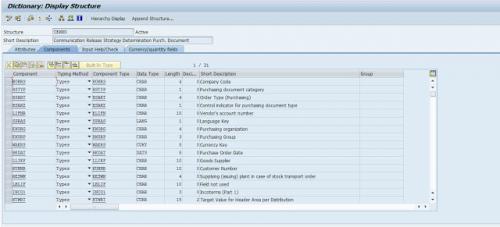 Fig1: Communication Release Strategy Determination Purch. Document
Required Master Data and Configuration
Configuring the purchasing component in SAP, including the purchase order release strategy, is a complex undertaking. Learn how to configure SAP purchasing with this hands-on simulation course.
Define/Edit Characteristics
SPRO: Material Management -> Purchasing -> Purchase Order -> Release Procedure for Purchase Orders -> Characteristic (T-code: CT04)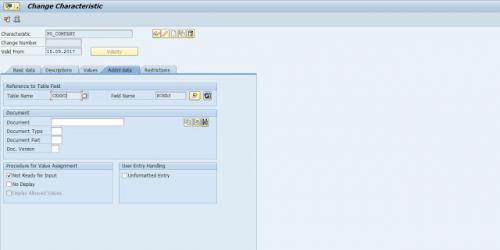 Fig2: PO Release Characteristics
In the Additional Data tab, we put the desired field name from table CEKKO. In the Restriction tab, insert class type 032 that is used for the release strategy.
Define/Edit Class
SPRO: Material Management -> Purchasing -> Purchase Order -> Release Procedure for Purchase Orders -> Class (CL02)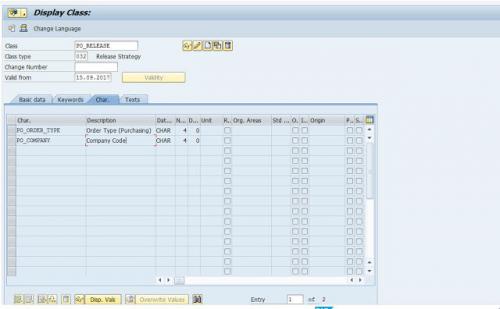 Fig3: PO Release Class
Here, enter the characteristics created in the previous step according to the field name in table CEKKO. The class type is 032, too.
Define Release Procedure
This is the main configuration needed for the Release Strategy to work correctly. Here, we maintain the release group, release codes, release indicator, release strategies, and workflow.
SPRO: Material Management -> Purchasing -> Purchase Order -> Release Procedure for Purchase Orders -> Define Release Procedure for Purchase Order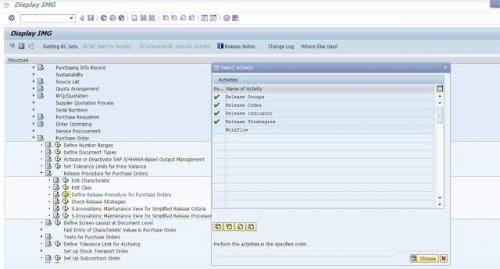 Fig4: Define Release Procedure
Create Release Group
Here we maintain different release groups, where the release codes are assigned. For this example, a PO release group has been maintained, as shown below.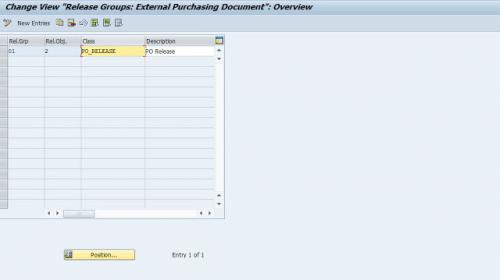 Fig5: Create Release Group
Create release codes
Release codes denote different approvers, who can approve a PO. Four release codes have been defined in the example below under the defined release group. Essentially, four release codes denote four approvers.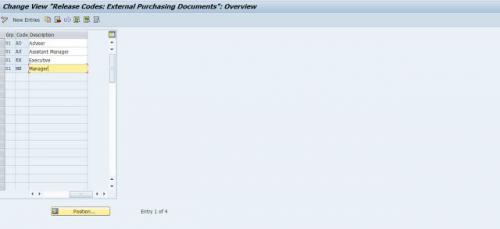 Fig6: Create Release Code
Create release indicators
Sometimes, we need to edit a Purchase Order. This configuration controls the PO release activity based on the value change percentage. Finally, we assign these Release ID in the strategy.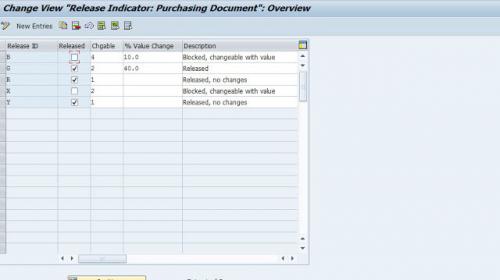 Fig7: Set Release Indicator
Release Strategies
In this step, we combine the Release Group, Release Codes, Release ID, and eventually the Release Characteristics. Release codes are set in a sequence so that that relevant approver can approve it accordingly.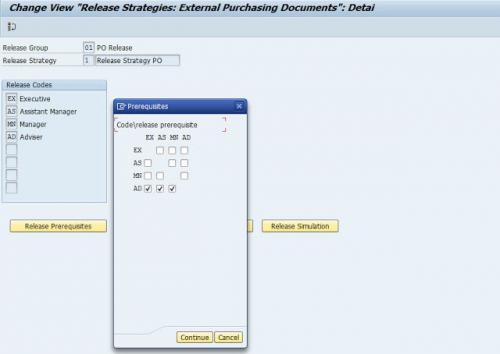 Fig8: Release Codes Sequence under the Release Group
The Release Status is set as released, only after the final approval. Below is the maintained status at different stages of approval.
Fig9: Release Status, PO will be Released after the Final Approval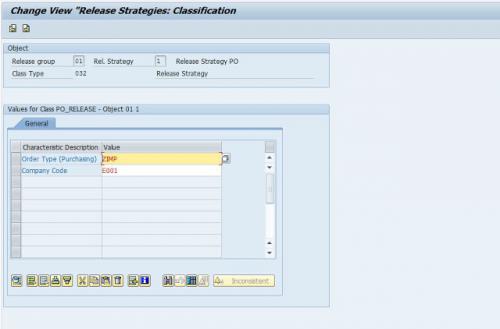 Fig10: The Class/Characteristics Assignment at Release Strategies
Thus a full configuration gets completed for PO release procedures.
Release/Decline PO
Now, if we create a PO for a particular Order Type and Company Code, the strategies will be applied. Eventually, the authorized person can approve/decline it according to the business' needs.

Fig11: PO Approve/Decline
Lastly, we can add several approvers for releasing a PO. However, it is recommended to keep it simple. Some industries use the total PO value to route it to the relevant approvers. For example, if the total amount of a PO is more than $100K it can be released only by a Director while a Manager can approve POs for less than $100K.
Thus, a proper system design helps an Organization to keep the transactions smoother along with necessary control.