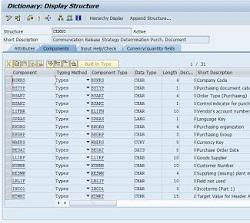 When we spend the company's money, we require the necessary approval from the relevant approvers, even with paper-based purchasing. The same is true in SAP ERP.
A Purchase Order in SAP is a purchasing document that describes products or services the company wants to purchase from a vendor at an agreed upon price, terms and delivery dates. Typically, before a Purchase Order can be created in SAP, a Purchase Requisition (PR) is created.
Once the PR is approved, it is converted to a PO which then is subject to a so-called Release Strategy. The Release Strategy is a a series of steps to automatically route the PO to specific approvers based on various factors of the PO. Learn more about the SAP Procure to Pay process flow.
An approval strategy can be configured with various steps in the purchasing process, including a Request for Quotation (RFQ), Contract, Purchase Requisition (PR), Purchase Order (PO). The strategy specifies the necessary release codes and the sequence in which releases need to be performed.
Purchase Order (PO) Release Strategy Preparation
A PO release triggers based on one or more data combinations. As per the business requirements, this can be a combination of Document Type, Incoterms, Purchasing Organization, or the total value of the PO.
In SAP, we have a runtime structure named CEKKO (Communication Release Strategy Determination Purch. Document), which provides the possible list of fields. The required fields need to be configured to define the release strategy. These fields can be viewed using transaction code SE12, as shown...