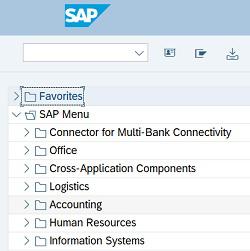 One of the very first questions you'll hear from a client is, 'what SAP modules work best our budget and our business'?
That is an appropriate and essential question. However, the answer is a bit long-winded because there are a lot of different modules in the SAP ERP system (ERP = Enterprise Resource Planning). Each module typically consists of master data, transactions, reports, and provides critical functions for a specific business area.
Therefore, for anyone else faced with this question, I want to layout the main SAP module list.
Functional Modules
SAP Finance (FI):
The SAP FI module gives you a grip on financial accounting in your business, in short. The SAP Finance (FI) module offers Financial Statement generation, General Ledger Accounting, Asset Accounting, Accounts Receivables/Payables, and Bank Accounting, among many other features. Thus, this must-have SAP FI module is the foundation of the SAP ERP system.
SAP Controlling (CO):
The primary purpose of the CO module is planning and internal accounting. It provides visibility on the plan, actual data, and determines variances. The SAP Controlling (CO) module covers Cost Element Accounting, Cost Center Accounting, Activity Based Accounting, Profitability Analysis, Product Cost controlling, and Profit Center Accounting. Therefore, to achieve better control and decision making, this is one of the most commonly used SAP modules.
SAP Production Planning (PP) Module:
The SAP PP module is the key for any manufacturing company. SAP Production Planning offers features like Sales and Operation Planning, Demand Management, Material Requirement Planning, Capacity Planning, Activity (Machine, Labor, Energy, Overhead) production order processing.
The PP module integrates with SAP FICO for product costing through the activity rate and Bill of Materials. Bill of Materials helps to calculate required raw materials for the produced goods; hence the consumption of raw materials is in real-time with financial treatment. Therefore, it gives you clear visibility of how much money you are spending on a product.
SAP Material Management (MM) Module:
MM is the crucial integration point among Production Planning, Sales and Distribution, Plant Maintenance, Finance and Controlling, Quality Management, and Human Capital Management modules.
The SAP MM module consists of these main components: Purchasing (Procurement), Warehouse Management, Inventory Management, Materials Requirement Planning. SAP Materials Management offers several options to control the business processes as per the client's requirement.
In brief, it's the heart of real-time Supply Chain Management from the vendor to the customer. Therefore, the taste of ERP comes with this module. MM Module plays a pivotal role in any SAP implementation.
SAP Quality Management (QM) Module:
Quality Management deals with the quality of both Raw materials and Finished goods. The SAP QM module has integration among the Materials Management, Sales and Distribution, Production Planning, and Plant Maintenance modules. Subsequently, there is an impact on Finance as well. A purchased material should only be received if the quality is as per requirement, else there would be further communication with the vendor to settle it.
Also, quality can be measured for your own produced goods to control the manufacturing process. Besides, during the Calibration of equipment in Plant Maintenance, Master Inspection Characteristics from QM help the equipment owner to decide on maintenance. Thus QM plays a vital role in an Enterprise.
SAP Plant Maintenance (PM) Module:
Plant Maintenance consists of critical activities to include inspection, notifications, corrective, predictive and preventive maintenance, repairs, and other measures to maintain an ideal technical system. Real-time spare parts consumption and spares planning are done by maintenance order. A few other key features of the SAP PM module are Equipment-Asset integration and Refurbishment maintenance order for spares.
Additionally, SAP PM is integrating with the Internet of Things (IoT), Plant Maintenance can provide notification alert taking data from equipment automatically. To keep machinery health well, PM is the must-have module.
SAP Project System (PS):
The SAP PS module allows controlling funds and resources of a project in each stage within the budget. A clear and well-structured structured project is the basis for its planning, monitoring, control, and success.
SAP Project System has integration with Production Planning, Procurement, and subsequently with Finance. A project can be an internal investment, or it can be for external customers. An example of an external customer project is building an apartment and sell it to the customer. However, this module was recommended to our potential SAP clients to track their internal investment projects mainly.
SAP Sales and Distribution (SD) Module:
No matter what your company purchases or produces, the relevant activities eventually impact Finance as an expense; however, the revenue generation is done through the selling of the products or services. The SAP SD module helps to capture the sales to the customer with Price and Taxation, Delivery and Transportation, Billing, Credit Management, and Account Determination.
This module integrates with SAP MM, PP, and FICO modules. Most importantly, the transactions are in real-time; hence Inventory and Financial calculations update with each transaction. Sales data is captured to forecast future planning, which helps the Warehouse team to keep the required stock and the Production team to calculate demand and capacity beforehand. In a nutshell, this is one of the main modules that tightly integrate Supply Chain Management.
SAP Human Capital Management (HCM):
Besides financial control, a Company must flourish its other resources as well. Human Resources is certainly one of them. To manage the Human Resources of an Organization, SAP HCM offers functionalities like; Personnel Administration, Training and Development, Time Management, and Payroll Management. It provides the capability to know your employees well and plan accordingly for their wellbeing.
Technical Modules:
Besides functional modules, there are some technical modules in SAP, which are considered the main modules. These come as a standard bundle during implementation.
SAP BASIS:
Critical functions of the SAP BASIS module (SAP BC) include user authorization, installation of the SAP Database and application server, and maintaining SAP instances (development, testing, and production). The Basis team helps set up the access of users as per their role in their respective business processes. This module is offered by SAP when a customer purchases the software; no additional license cost is required.
SAP ABAP:
The SAP system is written primarily in the SAP ABAP (Advanced Business Application Programming) programming language. SAP offers a vast number of reporting for all the functional modules. However, sometimes customers required customized reports or custom enhancements, and user exits for their business - in these cases, ABAP programming helps them to achieve this. The standard SAP system includes the ABAP Workbench, but a customer needs to purchase additional licenses to develop and enhance.
Other Modules and Systems
There are many other SAP modules and even systems - covering all of them in this article seems impossible - but we want to mention a few:
SAP Business Warehouse (SAP BW) - a reporting and analytics system
SAP Customer Relationship Management (SAP CRM) - a separate SAP system to manage all activities related to customers, including quotes, sales, calls, invoices, and many more.
Information Overload
As you can see, there is not a shortage of options in SAP. However, the sheer amount of information can often be daunting, so if you feel like you are in an SAP rabbit hole, let us help!
Jump on our live chat, and we're more than happy to walk you through your options.