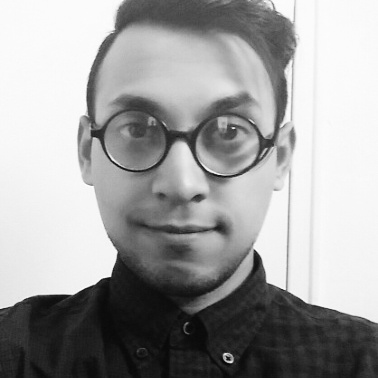 If you're reading this then you at least know the difference between SAP and sap. I won't bore you with my botany knowledge, instead, here's a look at my own personal experience of navigating through SAP as a beginner. And spoiler alert! This blog favors MMC's SAP e-learning from the rest, with good reasons.
SAP for Dummies
It's important to note that SAP is a beast. If you're not patient or have the time to really invest in learning something new, then SAP will devour you. There are a lot of courses, different subjects, and exams to pass to be a certified SAP professional. So, if you're a beginner like me, you'll want things to start off easy. A word that doesn't associate with SAP's own learning website. I felt lost because I didn't know how to navigate through the wordy site. And let's not forget about the costly lessons. Is there a way to learn SAP while not having to lose your savings…or your eyesight? Well, I can provide you one biased solution.
Where to Start
Sure, I started interning at MMC a few weeks ago, but let me assure you, I was given the task to browse through MM's site and take notes. As a newcomer, I signed up for the beginner course simply labeled, "Basic SAP Skills". The course consists of 16 lessons, with a duration of 8 hours that help you meet the following goals:
Work with master data and post transactions
Learn how to navigate, search, and get help
Learn the basics of the SAP system with hands-on exercises
Understand how to run and print reports
Overview of the various modules in SAP
Use the SAP Business Workplace
While the lessons looked and felt a bit dated at times, the course did succeed in teaching me new information while having my full attention.
Each lesson in MMC's "Basic SAP Skills" course provided strong visual elements. The important icons in SAP were bright and explained for functionality. The information displayed was not overwhelming, making it easy to follow. At the end of each lesson, there were few multiple-choice questions and sometimes a visual cue question labeled "Hot Spot", where you would have to click on the right button in SAP based on the question. If I was lost at any point, I was easily able to navigate and re-visit information.

One Lesson at a Time
When speaking with Thomas Michael, CEO of MMC and drummer of the cover band No Refunds, he expressed that "60% of students fail a certification exam on the first attempt, because our exams are hard by design and it makes the certificate so much more valuable". It takes hours and multiple revisions to pass the final exam, so be prepared to take notes.
SAP is nowhere simple, especially for beginners. But if you want to start from somewhere, begin with the 16 helpful lessons attached to the "Basic SAP Skills" course. As someone who has failed their course exam the first time, I advise you to take each lesson slowly. In my first attempt, I received a score of 30%. After spending a few more hours studying and reviewing the lessons, I passed the test with 82%! So, if you have a busy schedule, then take one or 2 lessons a day and review the quiz questions. Don't worry about not passing the exam the first time, because you'll have unlimited attempts with MMC's e-learning courses. And if you're looking for reasons to sign up, here are 10 reasons why MMC's SAP e-learning should be your first and only choice.