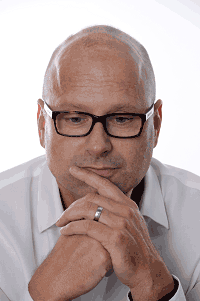 It doesn't matter if you are a private individual that has to pay for SAP training out of your own pocket or a big company that has to train an entire SAP team – budgets for training are always tight. In fact, lack of budget is the # 1 obstacle quoted by SAP professionals with regards to SAP training.

So let me break down the 4 different training delivery methods to help you stretch your training budget:

Online training – eLearning
The gold standard in modern adult education. In fact, according to our 2017 SAP Training Survey, 67% of SAP professionals prefer online training over any other training method. The benefits of eLearning are many (instant availability, repeatable, measurable ROI, etc.) – but with regards to budgets, it simply can't be beat: eLearning typically saves 50% over traditional classroom training (and up to 70% if you take travel expenses and absences into account.

Virtual Instructor-led training (VILT)
Think of VILT training sessions like online webinars. Training is done online with a live instructor sharing her screen with the students. Due to this set up, sessions tend to be short and very focused on a specific and narrow topic. Just like eLearning, it is a very scalable training method (meaning you can train 10 people just as easily at 1000), however, it comes with certain disadvantages not found with eLearning (i.e. webinars have to be scheduled, can't easily be repeated, no trackable training ROI, etc.). Compared to eLearning, this option is slightly more expensive but still is a lot more budget-friendly than classroom training.

Classroom training
The dinosaur among all training options. Think of all the disadvantages related to training and you'll find most of them in the dusty classroom of days past. Not only do 2 out of 3 SAP professionals prefer any other training option, in addition, it is also the most expensive option available. If your training dollars are limited, consider replacing classroom training with modern eLearning options instead.

Books & Documentation
There are many good SAP books that can provide really good introductions and overviews for a variety of SAP topics – all for a very reasonable cost (typically under $100). In addition, SAP offers its free online documentation on their website (although it is not really true self-study training material). Either way, it's a nice and easy way for SAP beginners to dip their toes into the SAP pool.
There you have it - modern approaches to adult education revolve around online options. They represent the gold standard nowadays and help you stretch your training budget to train more people in less time and half the cost of traditional classroom training.
Please add your comments below. I'd love to hear your take on this topic!
Cheers,
Thomas Michael