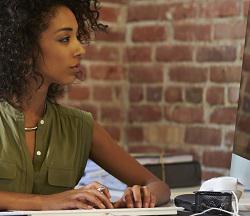 SAP project managers ensure all SAP project goals are accomplished according to specifications and business objectives. This is a critical role and good managers are paid accordingly.
SAP project manager training is designed to help managers improve their skills so they can be more effective, complete projects on time, and grow their career. When you manage projects with better results and less mistakes you increase your opportunities for career advancement. Quality training is required for all managers looking to improve results and advance their career.
New SAP features associated with S4/HANA offer increased functionality and benefits to skilled users. However, there is an upfront cost for managers transitioning. Managers who want to leverage new capabilities to improve their output must invest the time to train themselves.
With the right training a manager can bring themselves up to speed and even be ahead of their peers on the learning curve. Managers who delay training and resist embracing the new, will likely find it difficult to keep up and may find themselves behind their team members who are already learning the new SAP features.
Who Is SAP Project Manager Training For?
SAP Project Manager training can support various types of end users and consultants. Here are some examples of roles project management training can assist:
End Users: these include Accountants, HR Specialists, Supply Chain Managers, and Analytical users.

Consultants: these include the analysts and consultants that help other companies with the implementation of SAP.

Technical Users: these include the System Administrators and SAP Developers.

Senior Management: to understand the functionality of SAP.
Each role has distinct responsibilities when it comes to project management. Therefore, the way they leverage training will vary.
Advantages of Proper SAP Management Training
Regardless of how you use management skills for SAP, good training will help you perform better and advance your career.
The best SAP managers embrace the latest systems and work to get up the learning curve as fast as possible. They do this because they know their investment in self education pays big dividends in their career.
Business owners and teams using SAP want a manager who knows their stuff. The more you know and the sooner you can say "yes, I'm trained in the latest SAP systems", the more hireable you become.
This is true for end users and consultants alike.
One of the biggest edges you can have in a declining job market is to have relevant training and certifications from reputable sources. This is true for getting a new job, making sure you maintain your current job, or getting a raise and advancing your career.
For all SAP professionals, training isn't an if question, but rather a when and where question.
What Is SAP Activate Project Manager Training?
SAP Activate project methodology is SAP's approach to project management. It is based on agile principles, which help drive successful implementation of projects.
The iterative nature of Active Project Managing enables the project manager to handle customer expectations and changing requirements much easier than in waterfall projects.
As with other types of project management training, SAP Activate Project Manager training is beneficial to all key project team members, such as project managers, consultants, and business analysts.
Activate Project Management is based on 6 specific phases:
Discover phase

Prepare phase

Explore phase

Realize phase

Deploy phase

Run phase
You can explore an overview training course and courses specific to each phase by navigating to our SAP Activate training courses section.
What To Look For In Good SAP Training
Here's what to look for when making a decision about SAP management training:
Interactive Courses - You will absorb more when it is hands on, rather than just getting lectures about theory and definitions. We learn best by doing.

Taught by The Best - Having an experienced teacher will make the difference between struggling through a course vs excelling in a course. Check on the actual experience your instructor has when evaluating their ability to teach you.

Remote Learning - In today's environment you'll likely need to conduct your training virtually.

Accountability - While quizzes and exams aren't always necessary, they can provide a level of accountability that help you get through a full program.

A Fair Price - Check to make sure you are paying for the results you want, not just the name on the certificate. When it comes down to it, the most important thing for you to take away from training is the ability to perform, not just a paper certificate.
How Can Michael Management Help?
At Michael Management, we aim to provide you with a platform that allows you to increase your earning potential with effective and affordable training.
Our SAP Basis Administration eLearning courses are taught by industry experts with practical experience. This allows you to get insights and tips from the best in the business, not just professors teaching from the book.
We place an emphasis on helping you learn the real skills you need for career growth at an affordable price. You can even preview your first lesson with a free trial.
Our learning paths are a great place to start. They help you see where your biggest potential is and the best path for improving your skillset.
Get started now with the free preview edition.