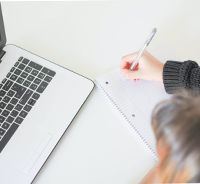 At this moment, the number of businesses seeking skilled SAP Rapid Data Migration (RDM) consultants is rising rapidly -- so too are consultant salaries.
According to Glassdoor.com, SAP RDM consultants can average over $83,000 annually and, with enough experience, consultants and related SAP RDM experts can command salaries more than twice as high.
Why do businesses deem SAP Rapid Data Migration deployment especially important now?
A major reason is that, in five short years (2025), all SAP ERP Central Component (ECC) users must transfer their current data management scheme to SAP's latest ERP iteration, SAP S/4HANA, if they want to receive continued product support from SAP.
Data migration of this scale requires SAP user mastery to ensure the process happens successfully, without costly system disruptions, data bottlenecks, transfer errors, and inaccurate reporting.
This article focuses on SAP Rapid Data Migration basics; contributing factors to a successful migration; and the importance of SAP Rapid Data Migration training for successfully carrying out transfers of large and important data.

What is SAP Rapid Data Migration?
SAP Rapid Data Migration is a data transfer application that is specifically designed for full data migration to the SAP S/4HANA ERP Business Suite. It enables you to migrate your data and ensures both readiness and trustworthiness for business process execution within the SAP system.
Based on the earlier SAP Data Services, SAP RDM allows users to optimize data quality; compatibility with neighboring software; as well as transfer and storage efficiency.
SAP RDM provides comprehensive solutions for "one-time event" data migration, from both SAP and non-SAP systems, so that the old system can be retrieved, and the new system can seamlessly incorporate relevant historical data into its updated programs.
Additionally, SAP RDM provides a fast, consistent transfer structure for successful data migration, including:
Mapping of all source and destination fields;
Verification that destination data matches source data values;
Validation that source data is properly used in new programs;
Enrichment of third-party data into the new database.
Finally, because data migration projects have different starting points, SAP RDM accommodates three general migration options.
1) New Implementations -- This is the installation of a whole new SAP S/4HANA system. Companies interested in retrieving old and complicated legacy systems data (SAP and non-SAP) can take this "from the ground up" approach to systems upgrading and complete, one-time data migration.
2) System Conversions -- This deployment is specific to companies that wish to convert their current SAP Business Suite system to SAP S/4HANA; and it is generally suited for companies that use SAP S/4HANA on-premise. When companies feel confident about their basic SAP data management structure, they only need to transfer data to SAP S/4HANA. System Conversions is the option with the least amount of disruption to current business functions.
3) Landscape Transformations -- This option is for companies that wish to consolidate various regional SAP systems into one global SAP S/4ANA system. This option is similar to System Conversions in that it involves updating currently-deployed SAP systems; however, by bringing its existing SAP tools under one global roof, Landscape Transformations resembles the scope of the New Implementations option.
Regardless of the type or size of the data migration project, there are certain contributing factors to a successful transfer that all companies should understand.

Contributing Factors to Successful Migration
First of all, you have to know your data. Specifically, migration planners must distinguish all various transactional and analytic data related to the original system; and they must know the overall quality of the data. Data quality can be a factor in deciding if certain data is worth transferring.
Poor quality data is going to require some cleaning up and/or strengthening to ensure it is compatible with SAP S/4HANA.
Once quality evaluations have been made, companies must look at how each type of data is being used and why so further consideration as to its value can be made before migration is initiated.
Upon initiation, the steps from the previously mentioned transfer structure -- Mapping, Verification, Validation, and Enrichment -- should be followed to ensure an efficient, effective transfer of (often large-scale) data.
The data migration process requires an investment in time, energy, and most importantly, a fundamental understanding of how SAP Rapid Data Migration applications work.
For companies currently using SAP ECC, the 2025 SAP S/4HANA deadline will mean the end of SAP technical support for SAP ECC.

Why is SAP Rapid Data Migration Training Important?
As stated, successful data migration projects take time and knowledge to successfully perform; so companies that have yet to begin the process -- or even consider what's involved -- will soon find themselves under increasing pressure to either hire a third-party service or invest in training for their employees.
For companies that choose the former option, the longer they wait to begin, the more likely they will face increased wait times and higher service prices.
Benefits for Companies
Companies that would choose the latter have flexible options when considering the most effective training service for their (already busy) staff -- including courses that are online rather than classroom-oriented.
When employees are attuned to SAP software, companies can eliminate multiple systems, lower costs, and have better control over all aspects of the training experience.
Online courses that provide step-by-step training sessions allow employees to engage their focus on specific user skills which, after a few hours of simulated practice, can be put to real use in a short amount of time.
Additionally, training services that provide flexible Corporate Training plans can ensure the best value for their investment, including manageable, skill-specific courses, and accessible training tools for employees.
Benefits for Individual Users
Motivated employees within a company would likely jump at the chance to increase their SAP skill set and increase their value and their promotional prospects.
Likewise, professionals who wish to forge their career path as either an independent contractor or part of a professional SAP service provider can be guaranteed a robust client list over the next five years.
Finally, SAP users are not bound by a single industry; SAP S/4HANA has become the go-to ERP system across multiple industries, and industry leaders are clutching for professionals versed in SAP Rapid Data Migration.

How Can Michael Management Help?
SAP Rapid Data Migration deployment is not a general task. It is rooted in multiple tasks that require a specific explanation.
Our professional instructors and course designers understand the importance of specifically-targeted lessons that are manageable in length and include hands-on practice, so students can gain sharp and lasting knowledge over each task as they progress through their designated Learning Path.
We also provide Live SAP Access so new users can spend additional time becoming more familiar with program features and interface.
And if you are not sure which individual course or Learning Path is the right one, we provide a free SAP Skills Assessment to help you identify knowledge gaps before you commit to a course.
We want our training to be accessible to all so we flexible pricing for businesses and individuals.
Whether you are a business seeking SAP RDM training for your employees, or you are an individual user looking to expand your skill set in one of the hottest emerging SAP markets around, the time to get ahead of -- and benefit from -- the SAP S/4HANA migration deadline is now.
Get started now with the free preview edition.