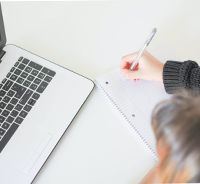 SAP FICO server access and user mastery can transform any experienced accountant into a dynamic asset for businesses of every shape and size.To maximize their current skill set, all an accountant needs is the right SAP FICO user training program. Here, we will overview SAP FICO, Its Modules, and Sub-Modules, along with SAP FICO server access and user training.

What is SAP FICO?
SAP FICO is Finance and Controlling module in SAP ERP where FI stands for Financial Accounting and CO stands for Controlling, and both modules store financial transaction data.
Financial Accounting (FI) -- SAP FI is used to store financial data and analyze a company's financial conditions. In SAP FI, relevant data is organized for external entities such as auditors, stockholders, banks, and media outlets. SAP FI is made up of sub-modules which includes:
SAP FI sub-modules are interlinked and can perform in real-time for the most efficient daily accounting results. Additionally, SAP FI can integrate with other SAP Logistics modules, including SAP MM, SAP SD, SAP PP, SAP QM, SAP PM, and SAP SCM.
Finally, FI accounting is the basis for the more analytically-based CO accounting; and SAP FICO integration allows historical data from FI programs to transfer directly to CO programs.
Control (CO) -- Also known as Management accounting, SAP CO covers internal processes, such as a company's overall financial health, as well as future project planning and performance tracking.
CO accounting is relevant to internal users, such as company administrators, managers, and employees.
SAP CO sub-modules include:
SAP FICO modules are both intuitive for users and capable of producing clear, detailed, and accurate financial reports which confident decisions can be made from.
SAP FICO is among SAP's most utilized resources and, likewise, skilled users are in high demand across every industry.

SAP FICO Server Access
SAP FICO server access is a secure, reliable way to perform all SAP FICO accounting functions on-line. Neither software installation nor VPN use is required for access.
SAP's abiding strength has always been its consolidated database and configurable software that can work together, add to, and draw from its central data hub.
With remote server access, companies can accommodate their mobile workforce while maintaining this high level of real-time data sharing and visibility across departments and supply chains.
This is especially beneficial for SAP FICO-trained accountants seeking either flexibility within their company or an opportunity to freelance for multiple clients on their terms.

How Can Michael Management Help?
Our training program has been created by SAP professionals who are ready to enhance your accounting acumen with valuable SAP FICO user skills.
We provide skill-specific lessons that are manageable in length and scope without the inconvenience of a traditional classroom setting.
Also, we provide the best online SAP remote server access which you can access online from anywhere, without a VPN, through a laptop or desktop via the internet.
Each course and learning path can be taken at your pace and your convenience for greater retention. Furthermore, our hands-on training approach will help you put new knowledge to immediate work.
Finally, you can achieve this working knowledge at half the cost of SAP's course program without sacrificing value.
Whether you are interested in filling knowledge gaps with individual lessons or wish to commit to a comprehensive learning path, Michael Management can help you decide which course is best for you.
Get started now with the free preview edition