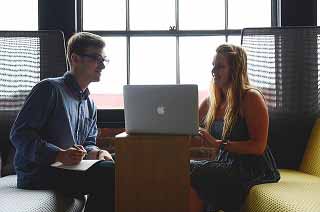 How were you trained to do your job? Were you taught everything you need to know? Or do you sometimes find yourself without all the training you need?
We are in the business of SAP Training. Over the last seventeen years, we have heard a lot of stories about how people were (not) trained and really didn't know everything they needed to know about doing their job.
2017 SAP Training Survey
Our observations were proven accurate in our 2017 SAP Training Survey when 44% of SAP professionals stated they had not received sufficient training to perform their job duties (page 10). It is frustrating for a good employee to struggle through a system they have only been trained on peer-to-peer.
Leslie Bass, our Director of Training Development, has seen this have an effect on users first hand. Leslie relayed this account,
Many, many moons ago I worked at a large corporation where I produced data reports that were dispersed to various departments. One day I noticed someone at their desk with one of my reports.
I walked over and asked how the report was working out. I wanted to know if it helped them get the data they needed to do their job.
"Yes, it's great!" my colleague said. "It does take a lot of time each month to add the policyholder name to the report though. Each month I get the report, and I have to look up the policy number in the system then write the policyholder name on the report."
I was fascinated why this person would take the time to do this manual task when a simple phone call and a couple of lines of code could have added this information to the report in a snap.
"Why do you do that?" I asked.
"Mary, who did this job before me, told me that it had to be done that way when she trained me," they said.
That answer surprised me, and it was my first experience with the 'Hey Joe' technique of learning.
Peer-to-peer is not effective
The Hey Joe technique is often not effective, as we see by the example in this story. It is true that peer learning can be greatly beneficial. We know that humans learning from each other is an innate process that we are engineered for, both genetically and environmentally. However, it can also be a way to foster bad habits and emphasize workarounds that can lead to incomplete steps in a work process.
eLearning flexability
In the world of eLearning, courses are self-paced and are great for individuals who want to take courses on their own schedule. The eLearning method is also self-directed, allowing students to choose the content appropriate to their differing interests, needs and skill levels. In a peer environment, eLearning can reduce the possibility of cloning bad habits by providing a consistent message with consistent content, learner after learner.
So, is it important to have the human element of peer learning in an eLearning course? Do chatrooms and online forums work? On the other hand, are they just a place for people to complain? What about using eLearning combined with a classroom environment?
Tell us what you think.