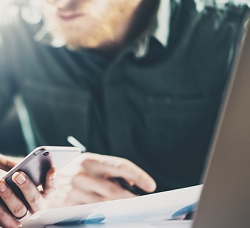 School is back in session for students worldwide, and there's never been a better time to learning new skills to your toolbox than now!
Over the summer, Michael Management Corporation launched several new online courses for SAP modules, and now we're bringing even more online training for you to learn new skills, master existing ones, and take your growth to the next level. Our courses are here to help you learn SAP on your own timeline. Our instructor-led classes are video-based learning brought to you by expert SAP instructors and professionals in the field, sharing their experience with you one on one.
Let's jump into 10 new SAP skills you can learn on Michael Management right now.
Choose Your Adventure and Start Earning an SAP Certification
We believe that knowledge is power. You can learn all of these skills and more when you register for SAP training with Michael Management. The best part? You can preview all of our SAP courses before you commit to buying them. Register today and find the training you need to take your career to the next level for long-term success.