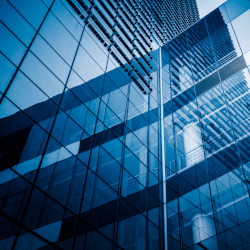 The SAP materials management (MM) module is one of the largest and most challenging areas of learning in the SAP curriculum.
This module is responsible for teaching you how material management works in SAP, meaning it will show you how to work with inventory that is stored, moving, for sale, and more — all within the context of supply chain management. This makes the SAP MM module exceptional in terms of the range of its subject matter.
With that in mind, it's no wonder why SAP MM is such a challenging part of the certification process for so many learners!
So what can you do if you find yourself feeling stonewalled by the extensive amount of information in SAP MM?
In this blog, we'll discuss some of the most important parts of the SAP MM module, why they're important, and what they entail.
1. Purchasing
The SAP MM module starts at the beginning of materials as a concept — purchasing. After all, before you have material to manage, you have to purchase it.
This part of the module is a general overview that discusses the purchasing process and what it looks like through the lens of SAP software.
Relative to the rest of the module, this section is fairly straightforward. In essence, you're looking at information that covers how you can ensure a company is reliably stocked with the resources it needs to grow.
2. Warehouse Management
After material is purchased, it's frequently stored in a warehouse or similar storage facility.
This means that the facility must be flawlessly managed, cleaned, and organized to ensure maximum efficiency.
As a result, warehouse management entails a lot of detailed and exact information that may not come naturally to those who are supply chain experts. Concepts like ambient temperature, storage heights, and more are all crucial to understanding how to manage an individual warehouse.
This goes double for the storage facility structure itself. Fans, heat, employee amenities, cleanliness, and more are all important. This is what keeps warehouses functional, making it an essential pillar to the ongoing growth of a company as a whole.
3. Inventory Management
Inventory management is the practice of ensuring that a company's materials are stored and used properly, depending on what those materials require.
Again, this makes inventory management an incredibly important part of materials management as a whole. In fact, some may find that this is the primary day-to-day responsibility of a material manager.
The details of inventory are integral to the success of a warehouse and a material manager. Ideas like freight weight, shipping laws, logistics schedules, personnel schedules, and more are all important.
Similarly, inventory management can overlap with warehouse management in areas like ambient temperature, air conditioning access, and more.
Without properly managed inventory, a company will quickly lose its ability to deliver on the promises that its sales team makes. Whether a company is a small business just getting its start or a Fortune 500 global enterprise, the consequences of inventory management failure are catastrophic.
As a result, the SAP MM module spends quite some time discussing inventory management since it's so important to understand. Fortunately, the SAP interface makes it much easier to manage inventory than other, antiquated systems.
4. Materials Requirement Planning
Despite the fact that SAP is a technological powerhouse when it comes to corporate software, it's not capable of predicting the future. However, material management requires a lot of prediction and "best guesses" based on the historical data that's available to a company.
This is where material management can become exceptionally challenging, especially if you haven't studied or experienced supply chain management yourself.
In a nutshell, materials requirement planning means you have to think ahead over the next few weeks, months, or even years and approximate what the company will need at that time.
In addition, you may also have to play a role in the logistics and distribution of these materials, depending on your job title and day-to-day responsibilities once you're SAP certified.
While this may sound like a hard task, SAP makes it a little easier — as long as you know how to use material management functionality.
In-depth reports, on-demand data, and customizable objects can make the task of material requirement planning much easier. Instead of guessing at what your company may need over the course of a quarter, you can quickly pull essential data to derive an informed, intelligent conclusion on your own.
This likewise empowers you to "look ahead" and help a variety of other areas of SAP as well. Logistics, distribution, and even revenue goals can all impact (and be impacted) by material requirement planning.
Of course, this makes it all the more important that you know how to use SAP expertly.
Download Your Free SAP MM Cheat Sheet
Are you looking for more to help you get a grasp on the magnitude of information in the SAP MM module?
We created a handy cheat sheet that you can download, save, and print. This cheat sheet covers a lot of the information we discussed above, and it also goes more in-depth in some areas to help you better understand and contextualize the SAP MM module.
It's just a good way for you to make sure you know what you need to know.
Click here to download your copy today!