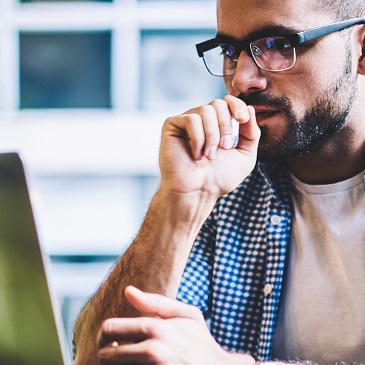 SAP SD (Sales and Distribution) is a module in SAP ERP (Enterprise Resource Planning). It deals with logistics which provides support to customers from quotations, sales order, and billing.
It provides sales management solutions for several different industry sectors. The SD module is integrated with activities in other modules such as FI (Financial Accounting), PA (Profitability Analysis), and other logistics modules such as MM (Materials Management) and PP (Production Planning). It enables companies to manage their sales, orders, billing, shipping, and invoicing of their goods and services.
SD Industries
The SD module is used in almost all industries that have a sales division. It is widely used in industries worldwide to maintain and categorize customer information, material information, inquiry and quotation management, contracts and schedule agreements, sales processes, delivery and shipment creation, and credit management.
It covers all aspects of Sales, Orders, and Distribution Processing, helping businesses maximize profits and bringing positive sales figure improvements. This SAP module assists in the execution, implementation, and customization of the main sales and delivery processing business procedures.
In addition, SAP SD also performs other sales management practices such as product promotion, publicity, advertisement, pricing, etc. The SAP SD is highly useful for streamlining the distribution of orders, packing, billing, order processing, risk management, and shipment of goods.
Sales and Distribution Data Types
In all businesses and industries, data plays an important role in performing transactions and predicting the forecast. This applies to all modules in SAP ERP ranging from SD, MM, PM, PP, FI to CO. In SAP all data transactions are categorized into two sections:
Master data
Transactional data
Like all other SAP modules, the SAP SD module also revolves around master data and transactional data. Master data in the SD module includes materials, prices, and consumer data. The master data is used in SAP ECC to create transactional data such as sales order, maintenance record, purchase order, or production order which are part of SD, PM, MM or PP modules respectively.
Customization of data is created when an entity customizes SD to suit its unique needs. The master data includes vendor-customer master data, material master data, and pricing master data. The SAP SD end-user uses master data and each transaction within the data is monitored. The entire order-to-cash process flow is being recorded in this module.
Sub-Modules of SD
The SAP Sales and Distribution (SD) is one of the most important modules among all other modules in SAP. The SD module comprises of many sub-modules and few noteworthy ones are listed below:
Master Data
Sales
Shipping
Transportation
Sales Support
Billing
Foreign Trade
Master Data
The end-user has master data tracks every transaction within the data. The SD master data comprises of both customer and material data, a record of price conditions, and credit management. This module includes processes of order and cash.
Sales
From recording the product to customer details, pricing, feedback, and the sales process, everything is tracked through this module.
Shipping
Sales are closely linked to distribution and shipping. A product needs to be shipped and delivered correctly to the customer. This module documents the entire process from shipment to delivery or return.
Transportation
The SAP SD module works closely with the shipping module. A product can be either delivered by courier or manually. The mode of transportation for each is different and will be monitored via this module.
Sales Support
Customers interact constantly with the sales team from the sale of a product to the maintenance of it. The data exchanged between the sales team and customers is collected and documented in this module when providing product support.
Billing
The billing is a major part of sales. Customers can pay by debit or credit card online, by cash on delivery or by using pay pal account, etc.
Foreign Trade
This component helps a department to handle the data related to foreign trade including both imported products and products exported outside.
Why SAP SD? – The Present & the Future
The SAP Sales and Distribution module is advantageous in many ways. It offers Flexibility in sales order pricing, managing customer accounts, applying sales policies, integrating data flow in other SAP modules, ensuring effective orders, shipments, and other sales documents batch processing, implementing business processes in selling and billing of products, and much more.
SAP SD helps all the industries across the verticals to streamline their business processes. With the introduction of SAP S/4HANA with a high-performance HANA database, SAP has increased the efficiency of ERP and enhanced the functionality of Sales and Distribution subcomponents.
This greatly helped SD consumers to leverage the SAP S/4HANA product either on-premise or cloud for doing business transactions. The SAP SD is for the present and the future. With the advancements of technology and innovation, SAP SD has changed the way customer perform business transactions and the demand for SAP SD professionals is increasing tremendously.
More businesses and different industry sectors around the world are moving towards the incorporation of SAP modules into their systems. With Michael Management's SD courses, you can gain exposure to Sales and Distribution through our specialized SAP training programs. You will also gain unprecedented access to SAP systems and learn in-depth SAP skills. We focus on providing aspirants with a deep understanding of SAP configuration and implementation to maximize the potential of SAP modules.
Looking to learn about SAP SD configuration? Check out our SAP SD Enterprise Structure Configuration course.
Looking for SAP SD Courses?
Are you interested in learning more about SD? Our SAP Sales and Distribution courses are the best place to start your journey in SAP Sales and Distribution.