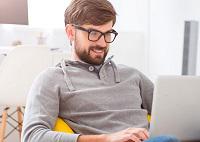 As a veteran participant in many successful client implementations of SAP SuccessFactors, I want you to understand that there is an unnerving misconception taking root in many companies and organizations. That misconception revolves around the idea that choosing between the various Human Capital Management systems and applications that seem to crowd the market and plead for your attention is the most challenging part of your HCM implementation project. Actually, the opposite is true: That step is the easy part.
The hard part comes when, at last, you have selected an implementation partner for your SAP SuccessFactors project, closed out negotiations, and are marching toward kickoff. This time of transition can be unnerving, considering the investment and high degree of visibility from the greater business. There is certainly no shortage of important tasks needing to be completed; a few, however, should be looked at in more depth.
Below are three essential keys to success in preparation for a successful deployment of SAP SuccessFactors to improve your company's HR functions and HR services.
Tip #1: Identify Your Business Initiatives at the Outset
The most common barrier to success during the HR Transformation through the SAP SuccessFactors process is a lack of understanding of initiatives that need to be improved. Subordinate to that is refining those initiatives, paring everything down to the essential but basic elements.
Often, these initiatives intertwine with each other, with each interaction adding another layer of complexity to the project. As we all know, making any project more complex also makes it, by extension, riskier. Consider the following HR operations examples of these initiatives:
Employee Training and Compliance
Compensation Structuring
Career Paths and Development
Organizational Alignment
HRIS/Integrations
Payroll Processing Improvement
Benefits Programs
Health/Wellness
Work/Life Balance
Reviewing client initiatives often reveals that not having a full grasp of these functions at the very beginning of a project creates an array of barriers to sound decision-making and impacts the project's configuration decisions, timelines, and scope. Making the wrong calls at the start would often impact not only the client's current adoption of the business process but also its future roadmap strategy.
When this goes unchecked, not only does it introduce unnecessary and additional threats to project success, but it could also cause unnecessary financial strain due to the creation of change orders that otherwise could have been avoided. By identifying these components early while ensuring that the desired outcomes and how they are to be achieved is clearly understood, the potential for design changes, rework, and unforeseen impacts is significantly reduced. This approach also helps mitigate any risks.
Tip #2: Activate Change Management from the Beginning
Ensuring the success of your HR strategy transformation through the implementation of the cloud-based SAP SuccessFactors starts with accepting the system and the changes that it will bring. This includes making sure there is buy-in for the "new normal" once everything is done - that there could be new ways of doing things based on the best practices that the solution is bringing into the table.
There's a mantra that change management and Human Resources professionals always say "organizations do not change, people do." Embracing this mindset will reframe team members' focus that they are not only implementing a new HCM system, but they are also responsible for preparing, equipping, and supporting their colleagues for the future.
This principle of early adoption of change management is much like the sextant used by sailors to help chart their course over unknown seas. This principle will lend aid in navigating through the established project plan outlining each phase of the project in detail with durations and insights about functional testing, user acceptance, and project closeout.
SAP SuccessFactors projects require continual, sharp focus by selected SMEs. At the minimum, if they can't be full-time, then their time dedicated to the project should be at least 75% of any given week. During the all-important testing period, this should adjust to near 100% of their time.
Through early and continual focused engagement, your team of HR professionals will have the confidence not only in using the system but also strong enough to answer questions from their colleagues. In the end, you want them to answer not only on the "how" and the "what," you need them to answer the "why" questions.
Tip #3: Be Sure You Over-Communicate
Your HR project team's ability to collaborate on important decisions provides a gateway for decisive issue resolution and reconciliation. These are all inherent values of effective communication, things every project manager should pursue relentlessly. However, it is of utmost importance to schedule weekly touch points on project status, deliverables, and future actions. These meetings should, at a minimum, include all core of members of both the client and vendor team members, from project managers to functional leads.
Project sponsors from the HR department and leadership are also recommended to be in attendance as they are responsible for bringing updates to executive leadership. These individuals are critical since they also function as your advocates. They are just as much responsible for the greater success of the project as you.
These meetings serve several purposes, including providing assurances that critical milestones are being met, that the engagement remains on track and on budget, that current risks and required mitigation strategies are addressed adequately, and that the required coordination of change management activities is happening.
Ensuring Your SuccessFactors Implementation Success
In summary, through detailed project preparation, the principle of early change management adoption, and consistent communication throughout the project team, a successful SAP SuccessFactors deployment can be steered toward your ultimate goal: a victorious ending that marks the new beginning of your highly effective and efficient HR process.
To maximize the return on your digital transformation investment in SAP SuccessFactors, it is essential that every project team member fully understands the gravity of these types of engagements as well as the expense involved. Navigating through the various complexities that seem to evolve or surface in implementations like these is never straightforward, and encountering hardships along the way is inevitable. By following these top three tips to success, you will be in control of the foundational elements necessary in laying a path toward a successful deployment of SAP SuccessFactors.
Thanks for reading, and please share this blog.