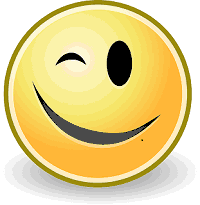 I work in marketing. I've been in marketing for close to 20 years in Manhattan. That's a lot of marketing in a lot of industries. I've marketed magazines, health and wellness videos, rooms to rent, apps; the list goes on.
I've created media kits for trade publications and made direct mail pieces. Print, digital, social, SEM, SEO. I've written blog articles and tidy digital ad copy governed by character counts. I can safely say, when it comes to marketing, 'firsts' are getting rarer and rarer.
But there's always a first waiting around the corner. That's what keeps life (and work) interesting, right? Try new things. Be challenged. Whether you succeed or fail, there's something energizing about experiencing something new. That's where this little story begins.
The first time I took an eLearning training course was a few months ago for Michael Management Corporation; otherwise known as – my place of employment. It was an eye-opening experience. Not only did it shove me into the world of SAP software (yes, it's complicated), it also gave me a glimpse into how effective eLearning can be.
Prior to this, my experience with corporate training was in a classroom. Or, more specifically, being stuffed into a conference room with other colleagues sitting at long tables with plastic bowls filled with cheap candy for when we needed a sugar fix. We were not at our desks, not doing our 'real' work, not being productive. I've wasted full days and weeks doing this.
My recent experience with eLearning changed my perceptions of what training could be. I took my Michael Management SAP101 course at my own pace. I studied and ran through the lessons at home, on my lunch hour at work, and a few times I even jumped into a session on a Saturday morning. What?! Yes.
It didn't feel like training or studying. It was interactive, online, on my own computer, on my time. I could pause it and take a break, or rip right through a whole lesson in a sprint. Often, when I was idling at home or in the office, I found myself thinking – why not knock out a lesson? I guess that's the appeal of eLearning.
I knew nothing about SAP before that training and I wouldn't dare say that I am now an SAP expert. I don't have to be. But from that experience, I can now fully endorse what my company does so very well – create highly effective SAP eLearning courses. For me, looking back, the SAP part was incidental. It was the eLearning and that process of learning that was fascinating. It really works. Now that's something I can market.
What do you think about eLearning vs. classroom training? Let's hear it!