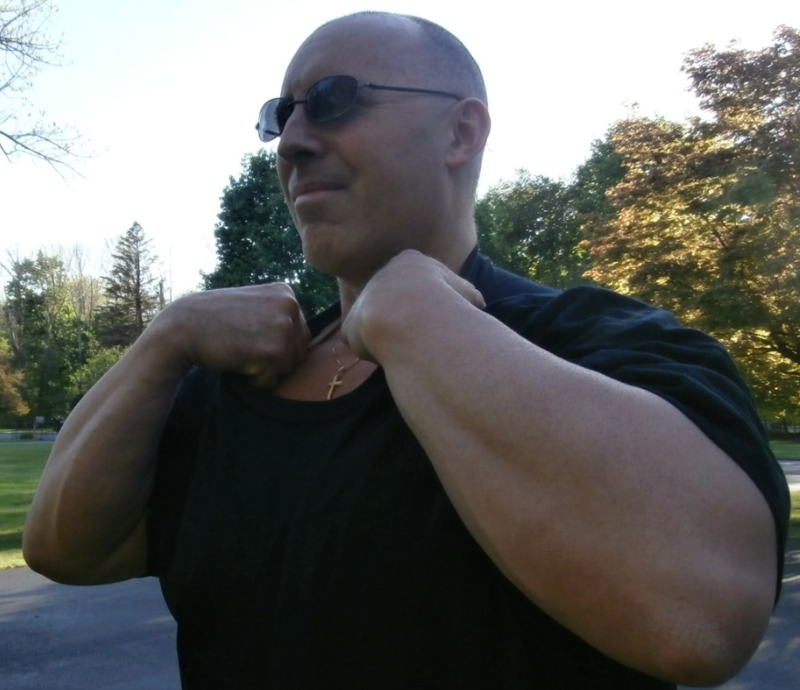 Q: In August, you were our #1 student, earning nearly 6,000 skills points. That is a huge accomplishment! What motivated you to work so hard?
A: I think the main reason was I found the course selection so good. So many great courses. Also, because I choose the "annual subscription" where I could take unlimited courses during the 1 year period, that motivated me to get the most out of it. I think with the number of courses I have taken so far, and learning paths completed, I have paid for the annual subscription "at least 10x over." I am quite honored to be the first MMC student on the planet to reach the "6000" point mark. Like any Super Bowl winner, eventually, somebody else becomes #1 in time, but it does not take away from the initial achievement. I am hoping to reach 7000 skill points down the road...

Q: We have a ton of courses to choose from. Is there a plan for the courses you choose (such as using Learning Paths or recommended courses) or do you pick whatever interests you at the moment?
A: Unlike many others who are in the IT field, whether IT managers or end-users, programmers, consultants, etc I am not in that field. I am in the corporate automotive industry in "logistics." Specifically "parts logistics." We have been using SAP since 2003. Your learning paths have an entire dedicated section in the "logistics" field. And that directly related to my industry and to what I do. I have completed near a dozen learning path "specialist" certifications, mostly in the logistics area. So SAP is integrated with our WMS system that controls warehouse functions, as well as the supply chain process.

Q: What are you hoping to get out of your SAP education? Going for a promotion at work, planning on a job change, interest/curiosity, or trying to stay on top of your skills?
A: It is a combination of things. All companies have to start using S/4HANA by 2025. I wanted to get a jump start on learning the new application. At the same time, having SAP education will help everything. It really is just to help me do my job better. I see the actual "learning paths" with the "Specialist" titles as the "true certificates" with SAP. Because it is focusing on a specific specialty as it relates to SAP. That is why I have completed so many learning path certificates so far.

Q: What excites you most about learning online, and with MMC?
A: Learning online is nothing new for me. In 2001 I started my MBA program online that I completed in 2004. It was right when online learning was starting to evolve. In 2005, I completed a second MBA program online. I love the format of MMC. It is so user friendly, a great website and so many different things to learn with SAP. I also love the fact that MMC owns its own SAP license. Making the source of education better than others...

Q: The pandemic has certainly forced people's hands and changed the way people are trained. Why do some people prefer training online vs training in-person?
A: Training online makes it very convenient. You can do it when you want. So if I want to take an SAP course at 3 AM in the morning, I can. That would not be possible with training in person. With the pandemic, the shift is going to be seen that online training is the "norm" and "in-person" is going to be the "exception." Years ago, that was reversed. We have to adapt to the current situation.

Q: What is your favorite part about training with MMC?
A: My favorite part is just knowing I am learning so much with SAP and just IT knowledge in general. Great program, great certificate choices, great website, and very helpful staff...

Q: If you could change anything about your learning experience with MMC, what would it be?
A: The only thing I would change is wishing I started earlier. I actually became a student in January 2019, but not until the last few months did I start the annual subscription.

Q: Any parting thoughts, words of encouragement, or learning strategies you want to share with everyone?
A: Yes, if you want to learn as much about SAP as possible, this is the place to do it. Sign up for the annual subscription with unlimited course access. Complete as many "learning path specialist" certifications as possible. Taking courses, in general, is fine, but the true certification is completing the actual learning path Specialist programs.
Interested in starting your taking your SAP education to the next level? Learn more about our Unlimited Annual Subscriptions.