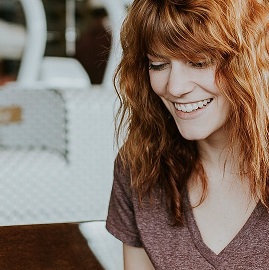 Do you sometimes feel like your career is not all it's cracked up to be? Many folks do. :(
So, what can you do about it? Switch careers? Maybe. But keep in mind how much effort that really takes. Would you need a new degree? That's a lot of time and money. You'd have to start at the bottom. Again.
Do you have time for that?
Switching careers can be the right move if one is truly willing to do everything it takes to get there, but it simply isn't practical for many people. And honestly, it's not even necessary. There are faster, easier, and less expensive ways to boost your career.
It makes a lot more sense to build on what you have. You can give your career a makeover without doing a 180. Maybe all you need is just a bit of training.
Become the Office Guru
Think about it. What if you became the software guru at work? In every workplace I've ever been, the software guru is one of the most respected and sought-after folks in the office!
Do you think those folks are geniuses? They're not, but don't tell them I said that! Every single software "office guru" I have ever known is self-taught. They decided they wanted to learn, so they did! Today, with eLearning, that is easier than ever.
There is not a business on the planet that does not need people with detailed, specific knowledge of the dozens of business software programs used today.
The world moves exceptionally fast and of course, even if you are a recent college graduate, the software has no doubt advanced since the day you got your diploma. College and traditional school learning environments aren't actually the best place to pick up on software and other high-tech advancements. Large institutions like universities move like elderly turtles, so rapidly changing technologies like software come and go before they have time to update the syllabus.
You need a trustworthy source that moves at the speed of the internet, so it only makes sense that you look on the internet itself. We all know the problems with that of course! You have to make sure any company you deal with online is truly legitimate.
What SAP Training Can Do for You
Did you know that SAP certification is one of the most popular and sought-after certifications in the IT industry? It's true.
In a recent survey of IT professionals around the world, 95% of respondents said an SAP certification would boost their career and ensure job security. In this shaky word, job security is one of the best things you can hope for.
If you want to advance your career, make yourself more valuable to your employer by learning the essential skills of today's workplace.
Companies really don't like to see employees quit. Hiring new employees is expensive. If you've been a good employee and you show a willingness to study and increase your skills in a meaningful way, there isn't a business in the world that won't reward you for your efforts.
See if it won't work for you. If your work environment relies on SAP, and 90% of workplaces worldwide do, increasing your SAP skills can open new doors. You can command a higher salary, more respect and maybe even finally get the corner office!
A Bit of Self Promotion, Perhaps
We are proud to report that 99% of people who take our courses say it definitely taught them valuable information. 99%! Did you know that the well-loved treat ICE CREAM is consumed in only 90% of American households? And we in America eat more ice cream than any other country on earth.
So, our SAP training is even more popular than ice cream! Wow! Now that's impressive.
Isn't it time you signed up?