Hyderabad,IN

Santharam Sivalenka

---
Santharam is an SAP Consultant with 13+ years of Consulting/Training/Coaching experience. His skill sets on SAP include S/4HANA, Simple Logistics, Fiori Apps/SD/MM/CRM/PS/FI/FSCM. He has worked on multiple E2E implementations, Roll-outs, Support, and Audit projects in the US/Germany/Spain/Middle East and India. His passion lies in developing simplified learning and follows an approach "Do by yourself" training which empowers people to learn swiftly and put the knowledge into practice.
Courses by Santharam Sivalenka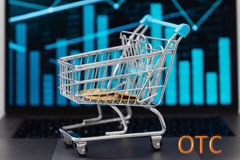 --- Completed half of the course, looks good, nice approach to give the Process understanding on OTC flow and brief walk through on design/config controls, will give a full feedback after completing the course, Thanks for the good one ! Course was well designed and explained the topics in detail. Easy to understand the process with detailed walkthrough of the scenarios.
4.5 Average Rating
10 Reviews
1032 Student Views
1 Courses
Are you an SAP Professional?