Kingston,JM
---
A business intelligence professional with over a decade of designing and implementing data warehouses, management reports, predictive analytics, and dashboards. First and only Caribbean based SAP Mentor CEO at BI Brainz Group Caribbean Author of SAP OpenUI5 for Mobile BI and Analytics Food and travel lover who also enjoys music, photography. I love new challenges and I love working with data. Uncovering new insights and finding the unknown excites and motivates me. I have been working with massive volumes of structured and unstructured data for over a decade in fast-paced, complex and demanding multinational telecommunications companies. With the harsh reality that 80% of corporate BI projects fail, I am keen on strong data governance, BI user adoption and having not just the right tools but the right talent and processes to ensure maximum return on overall investment.
Courses by Raquel Seville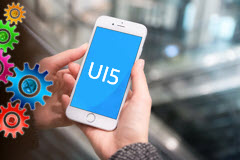 --- 4.3 Average Rating
7 Reviews
410 Student Views
1 Courses
Are you an SAP Professional?