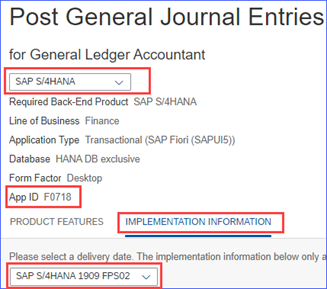 This blog is the first in a series of quick look-ups for some of the most common GUI transactions that have been rewritten as Fiori apps for S/4HANA, starting with general ledger and asset accounting apps, with accounts payable and receivable planned next. Although I have included some Controlling transactions, I will also do a separate Controlling blog.
Classic GUI transactions do NOT map to Fiori apps on a one to one basis; sometimes it's one too many, sometimes many to one, but often the new Fiori app has far more functionality. This blog only provides guidance of apps that you could use to perform a similar function in Fiori. Fiori apps still exist that use the GUI transactions if you can't find what you want, but it's much better to try out the new apps.
In addition, I have added a few apps which have no SAP GUI equivalent but are definitely worth a look.
The below mapping is based on S/4HANA 1909, but names and apps are changing all the time. For the latest information you can search in the Fiori apps library using the Fiori App ID from the tables below, which will also show the equivalents for earlier versions and for S/4HANA cloud (dropdown fields are shown in th...