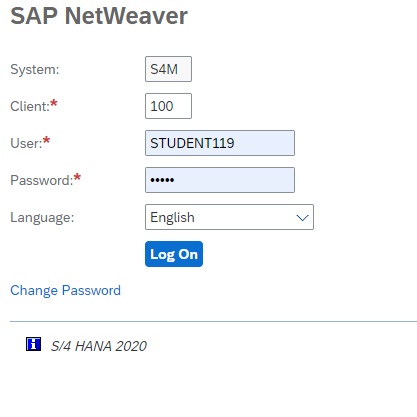 Michael Management offers both private and public SAP Access. One of the most common questions we get is, "What's the difference between a public and private SAP access client?"
Simply put, a public client is a shared client that multiple users from multiple companies. Since many people can access and make changes, it's constantly fluctuating. A private SAP client is set aside for one team only. Private SAP clients are also referred to as dedicated SAP clients.
So, what are the advantages of having a private SAP client?

1. Consistency
Since you're sharing a client, your entire team is accessing the same data set and can train together easily and consistently. Since your SAP client is private, no one can change your data or configuration. That means everything is exactly the same, every time until you make changes. This protection is critical when you rely on the system for sales demos, training scenarios/exercises, or as a development platform. Using a public SAP client for these things could be tempting because of the lower price point…until it's five minutes before a demo and you see your configuration has been changed by another public user!

2. Privacy
When you use a private SAP client, no one else can access your client or see what you are working on. Everything is for your team only. This means you can develop, or use real company data, without fear of it being shared publicly. In fact, ABAP users get a private namespace, so even fellow team members cannot access their developmental data.

3. Speed
Many of our private SAP client options are on an elastic server. An elastic server is the latest in hosting technology. The server memory is instantly expandable based on the number of users logged on. This ensures server performance is always extremely fast.

4. Security
Having employees practice on a training server instead of your real SAP client is a much safer idea – imagine the issues a newly trained employee could cause if they made even a few mistakes in your company's SAP client! Cleaning up such a mess would be time-consuming and expensive. This makes a private SAP client idea for training, implementation projects, and teams who are planning a migration to a newer version or release of SAP (like an S/4HANA implementation project, for example).

5. Flexibility
A major advantage of having a client for your team is flexibility. You're never waiting to work on a data set that's locked because someone else is accessing it. Everything is at your fingertips, no matter when. But the flexibility goes beyond that. Some clients have a limit of hours you can be logged in – not ours. You have control over exactly which release you want. ECC 6.0 as well as S/4HANA 1809, S/4HANA 1909, and S/4HANA 2020 are available as private SAP clients.
These five reasons should help you decide if the investment in a private SAP client is right for you.

The Next Steps
You can purchase SAP S/4HANA private clients or SAP ECC 6 private clients with 5 users (1 of which has ABAP) directly on our site. You can also reach out to me, Sarah Blackmon, for custom options or any questions to help you make your decision.
Need more training before you dive into SAP access? We do have an annual unlimited SAP training subscription that gives you full, unlimited use of our entire course catalog, including all courses, lessons, study guides, quizzes, final exams, and certificates for one low price.