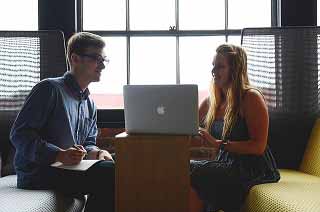 SAP Ariba is designed to help global companies perform a wide variety of partner-oriented and bookkeeping tasks, including negotiating with suppliers, tracking spending, and looking at a company's growth metrics on a worldwide scale.
In terms of daily work, those who specialize in SAP Ariba spend a lot of their time guiding buying and supply chain decisions, in addition to concerning themselves with finance and risk. Most of the time, these concerns are identified and addressed via software (SAP itself), allowing an SAP Ariba specialist to quickly and easily integrate into a company's existing SAP structure.
With that in mind, how do you become an SAP Ariba consultant or specialist?
We'll answer that question with a short list in this blog.
1. Start Working with the Ariba Module
The best thing to do in order to start working as a SPA Ariba consultant is to get experience with the module itself.
Often, this can entail working in a class, seminar, or guided learning structure. Regardless, the goal of these opportunities is to get you ground-floor level experience with Ariba so that you can jumpstart your career.
If you're looking to become an SAP Ariba consultant, it's also worth your time to get real-world management experience. This is because a consultant often works with and within teams on a regular basis, and understanding the nature of teams, teamwork, and collaboration are key to successfully consulting (in addition to understanding Ariba itself).
To be an implementation specialist, management experience is likely not required of you. Instead, you'll most likely be one of several members of a team who work under a collective manager. In this scenario, you'd start earning your real-world experience with SAP Ariba so that you can continue growing in your position and expertise.
2. Understand How to Help Others with the Ariba Module
As you continue working with SAP Ariba, you will also likely work with other departments and department heads throughout your company.
This is because Ariba is excellent at a handful of procedures, such as monitoring key metrics that we mentioned earlier.
However, Ariba can also lend support to other SAP experts at your company. This is where it becomes important for you to not only understand Ariba from a functional standpoint but also from a conceptual standpoint.
When you understand the philosophy behind Ariba — namely that it lets you track supply, spending, and risk — you can also identify areas of opportunity where Ariba may help other areas of your company.
So if you only work in supply chain management, there are also risk evaluation and risk management functions that could help others at your company, all within the Ariba feature set.
This idea is also important because it makes you, as an employee, more marketable, helpful, and resourceful to your company as a whole. That's valuable as you approach evaluation times, like quarterly check-ins with your manager, and in compensation negotiations.
The more you can use Ariba to work in your own role and others, the more integral you make yourself to the growth of your employer as a whole.
3. Additional General Education
While it's not explicitly required by the software, most job postings for SAP Ariba experts request that applicants have at least a bachelor's degree in a field related to the role in which they'll work.
This is not to say that you need a college education to use SAP Ariba. In fact, just the opposite is true. Ariba is accessible and learnable to anyone who has the drive to use it.
Instead, this is more of a cultural requirement for companies, where they want to know that their employees will have similar backgrounds in education and come from a similar standpoint in their approach to work.
Is it true that someone with a bachelor's degree is inherently more qualified to work in SAP than someone with, say, a high school diploma?
No, not necessarily.
But that's just how the job market is, especially when it comes to professional positions that entail deep work in powerful software.
Learn More about SAP Ariba
Are you eager to jumpstart your career with SAP Ariba?
Take a look at our online course now!
In our course, you'll learn skills that are fundamental to using SAP and specialized knowledge that applies exclusively to Ariba.
We'll even recommend additional courses that could help you expand your skill set and make you a more valuable member of your company when it comes to SAP.
Ready to jump in?