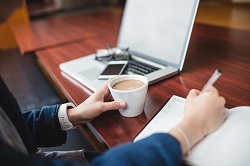 The world of SAP (or Systems, Applications, and Products in Data Processing) is ever-changing. As businesses grow and expand, the skills they seek from their employees are also changing.
If you are looking to get a promotion in your field or trying to get into the highly competitive and well-compensated SAP industry, keeping your SAP skills up to date is a must.
Not sure if you are up to date on all the changes happening in SAP? Here are a few new SAP training courses and skills that other SAP experts are learning this year.
Using ABAP on the Cloud
ABAP development in the SAP S/4HANA cloud has changed the game. You can now combine the latest features of ABAP on SAP HANA with the SAP Cloud solution. This means you will find ABAP, Node.js, Java, and Python side by side on the SAP Cloud Platform.
While ABAP on the cloud has some changes to adapt for new functions, you will still be able to use most of what you already know about ABAP programming. SAP has made it clear that this will be a gradual transition that offers more freedom in development in the long run.
Give yourself the upper hand with a course on Using ABAP on SAP HANA Cloud Trial Platform. In this SAP course, you will learn:
Learn How to register for an ABAP trial on the SAP HANA Cloud Platform.
Understand the difference between ABAP and ABAP Cloud Platform.
Create your first ABAP cloud project with ADT tools.
SAP Security
As businesses continue their digital journey towards the intelligent enterprise, they worry more and more about the security of their information. That's why the demand for professionals proficient in SAP security is at an all-time high. With a growth rate of over 23%, this is a great industry to consider for future growth.
Even if your job is not directly related to the companies' security, understanding how information is gathered, secured, and used within the system can help you better function in your role.
A great way to get a grasp of these skills is with the SAP Security Administration course.
Learn how to create roles in SAP.
Know how to maintain authorization objects and their values.
Be able to execute and analyze SUIM reports.
Be able to analyze user authorization failures.
Business Rule Framework
Business Rule Framework and ABAP programming can work hand in hand to simplify your daily business if you know how to integrate the two. Writing a Business Rule Framework will allow you to set specific rules without changing the ABAP code. In turn, this helps you automate certain business decisions, so the right response triggers at the right time.
Learning skills like those in the Hands-On Business Rule Framework (BRF+) for Beginners course will set you up to start creating SAP Business Rule Framework within hours. You will finish this course with:
Your first BRF+ project completed.
An understanding of how to turn business rules into visual documentation.
Knowledge of how to maintain documentation within BRF+
SAP Business Partner
SAP Business Partner is a new S/4HANA concept used to integrate planning, purchasing, inventory, sales, marketing, finance, and human resource. This SAP software component takes the crucial data that allows a business to function and organizes it accordingly.
Small businesses can get by with tracking these master data points themselves. However, once you enter global markets and begin working with large amounts of data, streamlining the process is essential. SAP is the go-to for over 80% of fortune 1000 companies because they offer Business Partner solutions to meet large-scale needs.
Learn the basics with the Introduction to SAP Business Partner Operating in S/4HANA course. In this SAP course, you will learn:
The concepts of SAP Business Partner.
The steps to create business partners and customer and vendor records in SAP.
All the business partner roles available on the SAP platform.
SAP Customer Master
Every business interacts with customers. The better you can manage the customer journey's data, the better your customer service will be.
Additionally, many departments within a business need access to the same customer data. Using global Customer Master records within SAP allows the data to be collected once and organized into the proper locations. This makes your processes faster and more efficient, helps you eliminate errors, get better data, and improve relationships with business partners and customers.
A great way to learn about SAP Customer Master is with the SAP Customer Master Usage for Order to Cash Processes course. This course will help you:
Becoming an expert in navigating the customer master views.
Understanding the process for SAP order-to-cash transactions.
Being able to review and analyze Customer Master to meet job requirements.
Gaining a strong understanding of the Customer Master Integration in business processes.
With technology advancing rapidly, the job skills needed to compete in the market are ever-changing. Make sure you have these SAP skills and keep learning new SAP functionality as it becomes available.
Sign up for one SAP course by clicking the link above or register to preview all classes we offer.