Meet Matt Hunt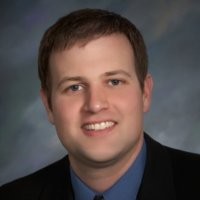 One of the biggest hurdles for instructors is pulling the trigger and getting their first course published. We always say that the first course will be the most challenging, and subsequent courses will get increasingly easier.
There are at least 100 (& counting) reasons as to why one cannot publish their first course: work is too crazy, family hurdles are getting in the way, I just can't seem to find the time. Granted, all of these are very valid excuses and we understand that there is more to life than solely publishing MMC courses, however, I want to spotlight an INCREDIBLE instructor who has defied all odds of being too busy and has managed to publish 5 (soon to be 6) courses in 6 months.
Matt Hunt is a force to be reckoned with in the MMC world. Averaging one course a month, he is harnessing an impressive following of students, bringing in five-star reviews and fantastic content. Matt has traveled the world teaching and speaking about SAP Production Planning, Materials Management, and Logistics Execution modules.

A Letter from Matt to His Students
Matt starts all of his courses with this personal letter to his students: "I want to personally congratulate you for taking this first step in your SAP education. Like most of you, when I first started learning SAP the company I worked for did not have a budget for SAP training, so most of what I know is self-taught. I would spend hours searching websites and SAP user forums trying to glean whatever knowledge I could. I took what I learned, and I would get into an SAP test client and apply it. That work catapulted my career into overdrive and before long I was getting recognized both within my company and outside the company as an SAP expert. I encourage you to keep pushing forward with your education…there is always something new to learn."

Interview with Matt Hunt
Interested in knowing how Matt has successfully created a course every month since he first got started with MMC? Watch my interview with Matt below:

Matt's Secrets for Successful MMC Courses
Matt shares his top 10 tips and insights creating multiple MMC courses:
Start with creating your content first. Most people think you should start with the intro and overview, but those are the last lessons I create. Once I have the content, then I know what the summary will be and what the overview should include.

Don't forget to turn your microphone off mute before starting your course! I accidentally recorded all of my audio on mute for one of my courses.

Look for your biggest source of inspiration. For me, I draw inspiration from my colleagues and real-life scenarios at work. Create courses about what you know.

Reading lots of content and drawing inspiration from different SAP publications can help fuel potential ideas.

It really does get easier with the more courses that you write. I can testify that every course you publish seems to get a bit easier.

Your first course will be a lot of just building your first-course template. Once you make that first template you can take it and use it for your subsequent courses. The content changes but the slides remain the same. It makes it easier to create several courses.

Read through all feedback, good or bad. It all goes to help with your next course. Don't shy away from constructive criticism.

An advantage of creating courses is that you can gain a lot of knowledge yourself. Going back and teaching forces you to study again and refreshes your own memory.

Successfully publishing a course is very satisfactory--feeling like you did a job well done. But getting residual is obviously nice as well!

Start anywhere! You don't have anything to lose. The worst-case scenario is you may have lost a few hours of your life. There is very little risk and a lot of upside to creating courses. Just try it.

Five-Star Courses
It's no wonder that Matt's students love him. His personal touch and genuine care for the well-being and success of his students comes through in all his courses. Matt has yet to receive a review that is less than five-stars. In the realm of MMC courses, Matt has essentially reached celebrity status.
He has reviews on the website such as, "Great course! Excellent use of screenshots to make for easy reference whenever needed. I hope to see more courses from this instructor" and "The instructor was very thorough and presented the material well. This is a new segment of SAP for me. While the class was challenging, it was insightful and encourages me to learn and ask more questions. Thank you!"
I think it's safe to say that Matt's Logistics Courses are an asset both to MMC users and SAP knowledge as a whole. In addition, his courses can be a source of inspiration for instructors who have yet to publish their first MMC course!
As Matt said, he may slow down at one point, but for now, he doesn't have any writer's block—so we're excited to see what he has in store!

Are you Interested in Becoming an Instructor?
Matt put it nicely when he said that teaching for MMC helps people learn SAP in an affordable way. We are ALWAYS looking for talented SAP experts who want to publish courses on our platform. Interested? Apply to be an MMC instructor!