A Bit of Background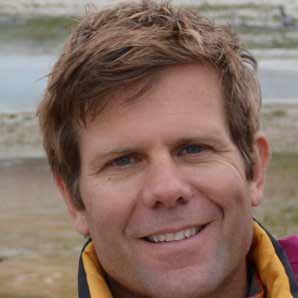 SAP instructor John Von Aspen is many things: funny, sharp, SAP savvy. But most importantly, he is a Michael Management course creating machine! John first learned about becoming an instructor for MMC through a webinar, and since then has created 5 successful courses.
Last month alone, John published three SAP courses during our September Instructor Challenge (a contest for current instructors to publish as many courses as they could within one month). Therefore, we want to spotlight John as an example of a successful, motivated and inspiring instructor!
John has over 20 years of SAP consulting experience and his specialties include: SAP Order to Cash processes, E-Commerce, Credit Card Integration, Service Management, CRM and Logistics functionality. John's engaging personality coupled with his immense experience has made him a well-received and successful instructor.
Listen to the audio clip to hear John chat about his favorite parts of being an instructor, challenges he has faced, how he motivates himself, and tips and tricks for new instructors.
For those of you who are unable to listen to our entire podcast, here is a summary of his top 10 tips for new and aspiring instructors!

Top 10 tips from John Von Aspen
Spend a lot of time upfront when creating your courses, especially on creating an outline. Plan out what you're going to do, and it will make it much easier to execute your vision.
The first course will be the most challenging. The more you do it, the faster and better you become.
Stay organized! Use naming conventions to keep your files organized. For every lesson, you must upload a file, so if you don't name them it can get messy and confusing.
Having a deadline helps. Participate in challenges or set a personal deadline. It's easy to procrastinate but giving yourself a deadline helps you work backward and get courses published.
Every course is different, but once you've created one course, it becomes much easier to publish several more. You will learn how to better navigate your tools and understand how the system works.
Mixing up your format makes courses more interesting for students! Use a combination of video, PowerPoint slides, and Screencasts.
Take training yourself. Think of yourself as a student to see what keeps you engaged. Incorporate that into your own training.
Create courses that you are interested in and add something new. Use your expertise!
The most rewarding part of creating courses is getting feedback. Knowing your course is useful and helpful to someone is invaluable. The financial piece is nice and helps, but overall, feeling that someone has benefited from your course is the best part of creating courses.
Once your course is finished and launched, it's a stress-free return: 'just sit back and watch those dollars roll in.'

Check out John's Courses
Take a look at all of John's SAP Customer Service Courses.
John's courses have received great student feedback and high reviews. As stated in John's Top Ten Tips, one of his favorite parts of being an instructor is receiving feedback from students and learning from that for his future courses.
We always encourage our instructors to teach what they know, teach their specialties. And John has done just that.

Now it's YOUR Turn to Create Courses
Now that you've read all of John's tips, tricks and secrets, we want you to put them to use in your own courses!
As many of you already know, online training is the way of the future. Check out this infographic for reasons why we believe online SAP training is hot and will remain to be in high demand.
With a high demand for online training and 30,000+ SAP students, we are always looking to expand our instructor database and course catalog. Our instructors come from an array of technical backgrounds, geographical locations, and SAP specialties.
Wondering if creating courses is something for you? Well, you may be a future MMC instructor IF:
You enjoyed reading this article
You consider yourself to be an SAP expert
You enjoy sharing and contributing to SAP education around the world
You are looking for an extra project
You wouldn't mind having an additional passive income stream
If this list rings true, we would love to hear from you!

Apply to be an instructor:
Apply here to become a Michael Management Instructor
In addition, if you would like any additional information or clarification, please reach out to our Michael Management Customer Service Team.
We look forward to working with you!